The revolution will be televised: watch it later on catch up IPTV
Nick Booth says it's time for the channel to rise up and take control of the CCTV market
Eric Pickles' recent announcement of a ban on over-zealous council surveillance look at first glance like a bit of a blow for the IP security industry. Fair enough, he has a point. We've all been robbed at camera point by these bandits and well done to Pickles for finally waking up to this crime wave.
What took him so long anyway? I would have thought stamping out highway robbery would have been an obvious vote winner. It shows how out of touch our political classes are. It's taken 15 years to twig that voters are more likely to get stung by the police or the local council than by burglars!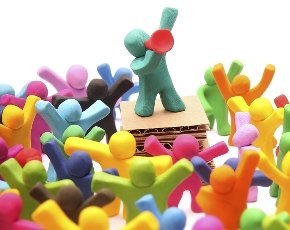 But the thing is, the IP surveillance market has moved on and we're just reaching that sweet, all-too-brief moment in any tech lifecycle when there's almost a level playing field. Surveillance cameras are so cheap we can all afford them, thanks to the likes of Panasonic, Axis, Bosch, Samsung, Sony and D-Link.
Ah yes, D-Link. History tells us that whenever this Park Royal-based vendor gets involved in making a product, whether it's surveillance cameras, switches or stackable hubs, then it's a sweet spot. The network camera has definitely matured, but it's still a young adult so it's optimistic, energetic and exciting.
There's surely a European diktat that all emerging IT offerings must be described as 'revolutionary' – although there's no compulsion to say what sort of social upheaval will follow. Will this camera revolution be like the Russian Revolution: brutal, followed by nothing decent in the shops for a century. Or will it resemble the French one: everyone at the top loses their head? Or can we expect a sort of IT version of the American War of Independence? That sort of thing is important. Is this new technology going to free us all from imperialism, create opportunities and give us a decent constitution?
Well, I don't have a clue about that. But the latest developments in the IP surveillance revolution will at least see the public getting their hands on the means of production. So we should turn the tables: lobby Parliament and demand to see IP cameras working in our favour. What about installing IP-enabled cameras in Scotland Yard, so we can see what they do all day? Judging from my own experience working alongside the police, it involves reading the newspaper a lot and misusing the computers.
It's not just the police; we could keep an eye on all the dodgy characters that take money off us and ruin our lives. Wheel clampers, parking enforcement officers, members of parliament, BBC governors and any of the bad elements who misuse the powers we invest in them at local and national government. Come on, people of Britain, let's throw off the chains of oppression. The only limit is your imagination. Now we can storm into our local market and grab the means of production. We can do it.
No, hang on, we can't. Anyone who has tried setting up an IP surveillance camera will know that setting up cameras is tricky. You have to know about mounting the camera in the right place, getting the lighting right, which cameras suit which environments and all kinds of things that the public never think of. Even if I had caught that bike thief, the picture resolution I'd defaulted on wasn't forensic quality and my evidence would have been dismissed in court.
That's the sort of thing that the old analogue CCTV experts have spent years learning. Having honed their craft, the rug is being pulled from under them by all these digital camera experts, who know about configuring devices and storing data, but nothing about the aesthetics of camera work.
That's why vendors like D-Link are putting together programmes to bring old school CCTV experts together with IT and network integrators. There is a mass market for surveillance camera systems, albeit mostly from businesses, says
Paul Routledge, D-Link's European business development manager. D-Link has sold half a million cameras, and the demand is booming as everyone works out ways to use them.
"We're helping both camps with the big transition in this market," says Routledge. D-Link is bringing security experts to work as partner with IT people in some cases and offering the training to those who want to learn new skills.
With the coming together of two entirely different disciplines there's a huge amount for both camps to learn. Traditional security experts won't appreciate all the tricky aspects of data storage, bandwidth management and network traffic priorities and the ancient craft of camera installation is a difficult one for IT resellers to pick up. There's enough work for both parties to do in each contact, surely.
There is a new breed of buyer though, which opens up new opportunities for the IT reseller. "As video has gone to IP, purchasing power for camera systems is now in the hands of the IT manager," says Routledge. So there's been a coup in office politics. So now is a good time to seize possession of this opportunity.
This is a revolution that could be televised.
Read more on Audio Visual (AV) Solutions