The real cost of sound that the channel can't ignore
Graeme Harrison, executive vice president of marketing at audio specialist Biamp Systems, talks about the opportunities the channel is missing
Increasingly, professional audio equipment is becoming an IT appliance. While responsibility for audio was previously shunted between departments, the recent convergence of Audio Visual (AV) and IT has left the matter in the lap of the CIO. AV has previously been an illicit phrase in IT departments, but with recent developments in network infrastructure, including improved resilience and bandwidth, this will soon change.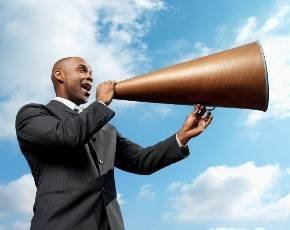 But what does this mean for the channel? There is no denying that convergence has largely happened, for both the equipment and the end customer, but it is evident that the sales channel is still falling behind in embracing this convergence. IT VARS are less keen to embrace AV as an additional revenue stream than I would have expected. This could be down to a number of factors, such as the level of growth they are experiencing across all sectors of the business, meaning AV just isn't a priority right now. However, the AV channel also needs to step up and change the way it currently sells audio equipment if it is to survive. It is therefore important to strike the right balance between the sale of hardware and the labour that goes into implementing audio solutions to ensure they are competitive with what IT resellers are able to offer.
There is a real opportunity here for the channel that is simply not being utilised. We can see a market trend today where businesses are willing to spend top dollar on everything from IT to office chairs and insist on paying a fortune for video-conferencing cameras but, for some reason, choose to pair it with a bargain basement sound installation!
A report we launched in collaboration with sound expert and TED speaker Julian Treasure provides compelling evidence as to why sound needs to be given as much consideration as other aspects of our environment. Drawing from four decades of academic and government research, the paper, Building in Sound, reveals that offices, schools and hospitals regularly expose people to far higher levels of noise than is healthy. The report highlights some shocking statistics around the nuisance of sound, estimating that excessive sound levels are costing the EU over €40bn (£34.5bn) through reduced productivity, healthcare costs and impaired learning.
Audio-visual market coverage
The sound levels that start constituting a 'loud' environment are surprisingly low – the typical office level is around 65dB – the same level at which the rate of heart attacks increases. With the European Commission currently considering bringing in mandatory ear protection for noise levels between 65-75dB it's clear that businesses may need to act soon. This is the channel's cue to step in and begin to educate CIOs on audio solutions that can help innovate their business. Too many organisations are continuing to operate in unfit sound environments due to a lack of education - if these organisations could understand the impact of poor audio, as well as the potential benefits gained from better soundscapes, there would undoubtedly be increased market demand.
At the core of this report is a call for organisations to start incorporating good acoustic practices into their workplaces. While techniques such as sound deadening and sound masking can help limit excessive noise and begin to curb the damaging impact of sound a more proactive approach should be called for. The controlled use of sound has tangible business benefits; carefully designed soundscapes, can have a significant, and positive, impact on behaviour. And by combining AV with IT the CIO can begin to control the office soundscape, continuing to evolve their role from mere maintenance and problem solving to driving productivity and profit.
These ideas are not without substance. A study around the use of 'sound masking' to reduce the distance at which conversations can be overheard in the office led to a 47% improvement in employee focus, with a 10% improvement in short term memory. Similar results have been found in hospitals, where patient convalescence was reduced in quieter conditions, and schools, which saw a drop in teacher stress levels and an improvement in pupil focus using low-cost sound deadening techniques.
With the global market for AV equipment valued at around £60.3bn there is a lucrative opportunity for resellers and integrators. Education of the market will be a key factor in this success, as will be ensuring that you have the skills in place to build the appropriate soundscapes. Partners must understand the convergence of AV and IT as well as the art of sound management and how to configure audio systems. Things are beginning to change and thanks to the convergence of AV and IT, coupled with improved education on the impact of sound, it's a safe bet that demand will soon surge – after all, the market is listening.
---
Graeme Harrison is executive vice president of marketing at Biamp Systems
Image credit: George Doyle