The old channel conflict chestnut is still a hot issue
After all these years and talk of 100% channel commitment you would think there would be no more channel conflict out there wouldn't you? So did Billy MacInnes until he looked at the figures
Sometimes it can be easy to forget just what a big deal channel conflict can be. Perhaps it's because there are quite a number of vendors out there very publicly spouting the "we're 100% channel message" or because those that do acknowledge the phenomenon exists tend to minimise it to the extreme, usually dismissing it as an extremely rare occurrence.
Funny then that something allegedly so rare, should have affected quite so many channel partners over the years. I'm indebted to the CompTIA Third Annual State of Channel Study: Channel Conflict and Deal Registration Trends for reporting that 80% of channel companies covered by the survey said their business had been negatively affected by channel conflict and 21% said the impact had been "major".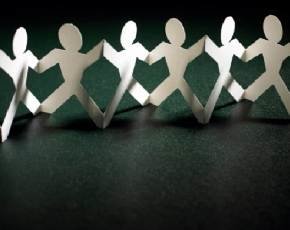 Worse still, a majority of partners (60%) said channel conflict had increased in the last two years. Commenting on the results, Carolyn April, director, industry analysis, CompTIA said: "Conflict between IT vendors and their channel partners is not a new issue, but it's a dynamic that ebbs and flows. Right now, the channel is roiling for many firms."
Putting the effects of conflict into perspective, CompTIA found that more than three-quarters of companies had lost one or more deals in the last 12 months because of channel conflict. That's quite a staggering number, suggesting that trust is a much abused commodity between vendors and channel partners. Not that partners have taken it lying down: 30% have dropped vendors that have stolen their business and the same number have attempted to regain customers by selling a competing vendor's product.
One possible way to help reduce the potential for conflict is to have an effective deal registration programme in place. Channel partners recognise the value of these schemes with more than 80% citing them as a critical factor governing their decision to partner with a vendor. Unfortunately, many channel partners report significant problems with existing deal registration programmes, citing poor communications, technical challenges and inconsistency.
One way to overcome and make life easier for partners and vendors would be to establish a set of best practices to govern deal registration programmes. CompTIA lists four areas where this could work, most of them so common-sensical that it's a wonder they haven't been adopted yet:
• Clear guidance on when a deal should be registered.

• Simplified deal registration processes.

• Compensation for partners who register a sale, but lose the deal to a direct sale or have it poached by another firm.

• Clear rules of engagement to spell out which accounts are managed by the direct sales team and which are available to channel firms.
In fact, having looked at the four criteria listed above, it's hard to believe channel conflict can be allowed to flourish when it would be so easy to cut so much of it off at source. Considering what a big deal it is, you have to wonder why not enough is being done to address the issue. The suspicion is that many vendors have put deal registration programmes in place in an effort to be seen to be addressing channel conflict but without having put sufficient thought and planning into them to properly achieve that goal. Given how corrosive the effects of channel conflict can be in the relationship between vendor and partner, you'd think they would try a bit harder to try and erase it.
Read more on Channel Partner Programmes