ktsdesign - Fotolia
The multicloud dream
Nutanix's Jan Ursi looks at the new route to revenue for hyper-convergence channel partners
Just 18 months ago, channel partners found new paths to revenue by building service practices above the hypervisor.
They continued to provide training on configuration and setup, but had also begun to advise customers on strategies for deploying hyper-convergence for application environments such as SAP or Oracle, and how best to deploy hyper-convergence for backup, business continuity and disaster recovery, virtual desktop infrastructure, unified communications, and a host of other value-added solutions and services.

Download this free guide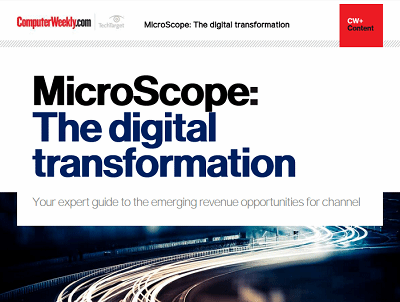 Emerging revenue opportunities for the channel with digital transformation
Digital transformation is a phrase that means many things to many people but for it to have any real relevance to the channel then it needs to mean a chance to make money. This guide will share some of the recent developments in the channel and the latest thoughts about the issue.
Today, the big new opportunity for partners has moved to the cloud. And more precisely, the hybrid cloud.
According to IDC, one in four IT organisations in Europe are already operating tiered applications that span multiple public clouds and on-premise environments. Typical scenarios include front-end applications hosted on a public cloud that connect to back-end systems located on-premise.
Cloud bursting is another approach to hybrid cloud that is growing in popularity. In this model, an application runs in a private cloud or datacentre and "bursts" into the public cloud when demand for computing capacity spikes.
Of particular interest to CIOs are ways to reduce the cost of hosting applications in the public cloud, while improving performance and availability. Also on their wish list? Adding a software layer that protects against cloud lock-in.
Enter the enterprise cloud, through which applications can move freely and quickly – on-premise, in the cloud and between hypervisors.
Untethering applications
Channel partners have a ripe opportunity to help clients lower their cloud hosting costs and introduce additional application flexibility. It starts with understanding how applications interact and integrate, and then enabling freedom of movement.
Keep in mind that, as a channel partner, you shouldn't move your customers to a multicloud or hybrid cloud environment unless you can offer them the same experience in the private cloud that they get from the public cloud.
Thanks to enterprise cloud software that is open to any hypervisor, multiple underlying platforms and any public cloud, organisations today can have a true public cloud experience within the privacy of their on-premise datacentre
Until just a few years ago, no one could provide a private cloud experience that matched public cloud performance. Today, we can.
Hyper-convergence started by making storage "invisible", software-defined and flexible. Next came the ability for developers to spin up virtual machines (VMs) and provision resources for application workloads from self-service portals. Bear in mind, this wasn't possible just 18 months ago.
Thanks to enterprise cloud software that is open to any hypervisor, multiple underlying platforms and any public cloud, organisations today can have a true public cloud experience within the privacy of their on-premise datacentre.
As a channel partner, you still need to do the integration to make it work – and not just under the hypervisor. It's no longer simply about LUNs and VLANs on a switch – the software takes care of that automatically. It's about understanding how to build a private and a multi-cloud environment for your client, while ensuring that applications tie together seamlessly and, again, can move freely and perform reliably as needed.
Capitalising on the next-generation cloud
Hyper-converged clouds are changing the IT landscape and freeing companies to conduct business over the cloud on their terms. Think you're ready to help your clients take advantage of the next-gen enterprise cloud?
Start by choosing and working with the right hybrid cloud vendor. Make sure they offer training and enablement around both the technology and required professional services.
You can also work with a global systems integrator, particularly if your organisation is just entering this market. A systems integrator can act as a bridge between you and the hybrid cloud vendor as you work together for better results and greater profit.
Capitalise on this game-changing model and unlock new revenue streams by demonstrating your value as a skilled partner in helping build and deploy the capabilities your customers need, building blueprints for business-relevant applications that can be deployed in a self-service model and move freely from on-premise to public cloud and back again, on any platform and any hypervisor. That's where the money is.
---
Jan Ursi is senior director EMEA, channel & OEM at Nutanix.
Read more on Hybrid Cloud Architecture