The mis-alignment between customers and service providers
Recent findings from LogicNow revealed that many customers were not on the same page as their service providers and Billy MacInnes has some thoughts on why
There was an interesting, if not exactly surprising, story on MicroScope concerning a survey by IT service management platform provider LogicNow that found a level of disconnection between what customers want from IT service providers and what IT service providers want to deliver to them.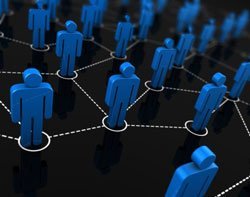 The results of the company's 'Global IT Service Providers Harmony Report', which surveyed 1,300 IT departments and close to 700 SPs, found IT departments usually approached SPs to tackle an immediate business-critical need but providers responded by trying to offer a wider, more consultative service instead.
While the most important deciding factor for IT departments in choosing a SP was cost savings or advantages, SPs placed more emphasis on their breadth of service and capabilities. In fact, two of the top four attributes highlighted by SPs did not make it into the top four for IT departments. Breadth of service and capabilities (1st for SPs) was ranked fifth by IT departments and ability to provide CIO-level consultancy (4th) came bottom for customers.
LogicNow concluded, not unreasonably, that the research "found a substantial disconnect" between SPs and IT departments over how their relationships should evolve. While 64% of SPs were keen for customer relationships to move towards greater strategic consultancy, only 13% of IT departments felt the same. The vast majority either wanted no change at all or more focus on tactical, technical IT support instead.
In fact the misalignment between what customers wanted from SPs and what providers wanted to provide to IT departments extended to how managed security offerings should evolve (the IT departments' top priority was ranked sixth by SPs and vice versa) and what the best pricing structures should be. Reading through the results, you could be forgiven for wondering if many SPs actually listened to what their customers were saying.
Commenting on the report, LogicNow general manager Dr Alistair Forbes made the salient point that IT departments don't initially engage with SPs on a strategic level. "IT departments engage with service providers because they have a particular problem that needs solving," he said.
This industry loves car analogies, so here's a slightly over the top one which might help to illustrate the gap between the expectations of SPs and IT departments: it's like going to your local garage to get a replacement headlight bulb and being greeted by a mechanic saying you should start thinking about buying a new car instead. All you want is to be able to see where you're going when you're driving, but you're having to deal with someone more interested in telling you what you should be driving, where you should be going and how to get there.
In other words, you wanted a headlight but you got a vision instead. And visions won't help you drive in the dark.