The hunt is on for Team GB's IT stars
After Team GB's success at the London 2012 Olympics, David Cameron and Boris Johnson have called for more compulsory sport in British schools. But what about compulsory competitive IT?
Following Team GB's unprecedented success at the London 2012 Olympics, PM David Cameron and London mayor Boris Johnson have both been vocal in their calls for more compulsory competitive sport in British schools.
But Scott Fletcher of Manchester-based cloud provider ANS Group thinks they should be considering compulsory competitive IT.
Competitive IT? What's that, then? It sounds a bit like an IT sports day?
Well why not? Just imagine the pushy parents…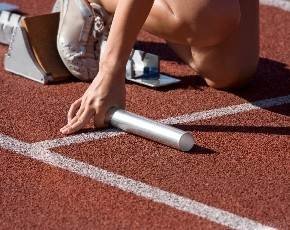 "Come on, Harry, come on, Olivia," they'd shout from the sidelines. "Keep your fingers straight! Don't look at the keyboard, you can do it! Remember what I told you about C++!"
In all seriousness, Fletcher reckons that we must completely modernise our primary school education system and introduce 'competitive' keyboard skills and computer languages into the National Curriculum to be sure we can continue to compete internationally.
"ICT education in UK schools is based solely on teaching children how to find their way around software. What we should be teaching them are the basic principles of programming and coding whereby they will cultivate their own numeric skills as their interest develops," he says.
"As well as handwriting we should focussing on typing skills from an early age. It is astonishing how many high-grade programmers continue to ply their trade with a ham-fisted, two finger technique [A problem we know well at MicroScope - Ed].
"Every child should be given access to a computer, be able to type and have knowledge of basic programming before they leave primary school [and] as a bare minimum, all youngsters should possess reasonable programming skills by the age of fourteen before they make any career choices," he argues.
Danny Boyle's London 2012 Opening Ceremony showcased British IT talent with a spectacular song-and-dance number dedicated to Sir Tim Berners-Lee, the inventor of the World Wide Web.
With government funding for sport set to ramp up in the hope of identifying the next Jessica Ennis or Mo Farah before the 2016 Olympics in Rio de Janeiro, one might ask where is the next Sir Tim?
As our corner of the industry evolves into a cloudy, application-driven future, the resellers that win over the next decade will most likely be the ones that possess high-grade IT skills.
So you could well argue that the channel has a responsibility to help uncover the Tom Daley of programming. Its future success could hang in the balance.