The great cloud computing scandal
New research from Rackspace prompts Nick Booth to take a good look at why some companies seem to be overstating how committed they are to the cloud
Like you, I'm highly suspicious of research, especially when it seems to dovetail perfectly with the marketing strategy of the company that unveils it.
The findings all seem pre-determined. When Vendor A commissions a study from Analyst B, you can be certain that they've stipulated exactly what they want the results to be.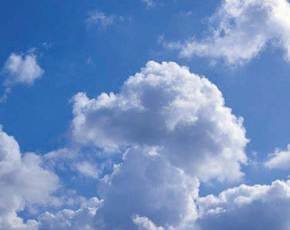 If research was scientific, there should be a few surprise findings every now and then. Research should be a bit like throwing a rock over your neighbour's wall – you can't always expect to hear the satisfying tinkle of the greenhouse window. Occasionally, the target will be missed.
So I must confess to being dubious when approached by Jessica from Rackspace, who whispered furtively out the side of her mouth. "Ere, you want a briefing on some new research? It's good stuff – embargoed."
We've all been diddled this way. They promise you the thrill of a lifetime, but when you get it home and unwrap it, you find it looks like the real thing, but it's been padded out with the marketing equivalent of dried banana skins and Chinese phone directories.
But the people at Rackspace seem to have taken leave of their senses and actually conducted some honest research. They've found that many companies are terribly two-faced. They say they have complete confidence in the public cloud, but in private they are sneaking servers into their work, and running some services internally. The empty packaging should be a dead giveaway that they have a problem, but many cloud consumers are brilliant at hiding those.
By getting under the public's skin, Rackspace has uncovered one of the great unreported scandals of cloud computing: many of its addicts are functioning hybrids.
I asked a selection of cloud pushers and users what they thought of this research and some of them have bravely decided to go public.
More from Nick
According to Lucidica's CTO Thomas Jeffs, it's down to poor planning or a lack of communications 90% of the time.
Big data is causing massive problems for the cloud community, says Rackspace CTO John Engates. Many corporates have become dependent on Hadoop (street name OOPs) which they've now discovered they can't really handle in the cloud, he reports.
It's a moving story, says Camwood's solutions architect Ed Shepley. "When moving data to the cloud the first flag indicating things have gone wrong will be your business critical apps failing," he says.
So what are we to do?
Throwing money at the problem won't help – you need tough love, says Dries Buytaert, founder of Drupal specialist Acquia, who says you need to be completely open sourced about the hosting problem that is threatening to become a tragedy.
"Traditional hosting companies and cloud providers will just tell you that they can add more servers," he says, "they typically don't care about why things are slow."
At Acquia they employ a Drupal expert who will get to the heart of the problem, which often stems back to the system's infancy. "Often it is because something may be configured wrong in the application, or because the customer deployed custom code that has a poorly performing SQL query, or something related to the application," he says.
With Acquia's support, a company's systems can be profiled and debugged and given a new lease of application lifecycle. With a performance profiling tool, many can make a full recovery.
But only if we can learn to talk about it. The pioneering work of Rackspace, Lucidica, Camwood and Acquia could help thousands of sufferers.
It's a tough emotional journey. I must admit writing this article hasn't been easy. Let's hope you find what you're looking for in the cloud. It's a voyage of discovery.
---
Image credit: Digital Vision