The ghost of Cisco yet to come
It's always a chore when the quarterly results season comes around, trawling through the dry earnings releases and transcribing the committee decided executive statements.
It's always a chore when the quarterly results season comes around, trawling through the dry earnings releases and transcribing the committee decided executive statements.
And those naughty, naughty companies that fudge their results and hide the true extent of their net profits - or losses - at the tail end of a 200 page PDF file are the bane of a good financial story.
So it was a pleasure to read Cisco's Q3 earnings statement today, with its numbers all neatly set out in journalist-friendly tables.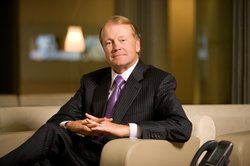 And without wanting to appear too sycophantic, although I am sort of angling for an interview with the boss man (get onto that please, lads), we at MicroScope are suckers for a southern accent, and could happily listen to CEO John Chambers ( pictured) talk for a long time.
So it was that I also listened to the 90 minute Cisco earnings call this week so that you didn't have to.
A couple of weeks ago I wrote that it was always the stuff that doesn't get press released that provides the best pickings, and true to form a few interesting hints of Cisco's future strategy have emerged.
Generally speaking, Cisco's Q3 was a story of growth across the board as the vendor recorded what Chambers referred to as its best quarter ever.
Regular readers of MicroScope will know that Chambers was one of the first industry heavyweights to call the bottom of the recession during 2009, and he is now convinced that we are back on the road to recovery.
So as this recovery gathers pace, what are we going to see Cisco doing?
Cisco has a long-stated commitment to its architectural technology focus, and it is unsurprising that this will continue.
According to Chambers the vendor is starting to see growing acceptance of this approach to the data centre among its key customers.
I think this may perhaps be a reflection of the fact that it is pushing its 'end-to-end' vision while its rivals - though they have an equally valid view - appear to waste time kicking the tyres.
The market trends towards collaboration, virtualisation and video networking "which will drive productivity and growth as the network loads for the next decade," said Chambers, are continuing to ramp up, even faster than the notoriously enthusiastic CEO had expected.
So expect Cisco to continue follow these trends closely. This is a vendor that wants to own the network, rather than just plug it in, and it is taking big steps towards this goal.
Back in San Francisco at its recent partner summit Cisco finally came clean over supply chain and lead time issues that have plagued the channel, and said it would be putting measures in place to restore things to normal.
Speaking to analysts on the conference call, CFO Frank Calderoni said that as a result of its actions, coupled with the growing pace of economic recovery the vendor would "continue to see lead times improve as we go through Q4" and should see a recovery to normal levels during fiscal 2011.
At the same time, hints emerged of an anticipated return to more normal, seasonal patterns of customer spending, which will be welcome relief to both Cisco and its partners.
Finally, we can expect to see more acquisitions in the next 12 months. Lately, Cisco has swallowed up firms such as Tandberg and Starent to support its strategy.
Chambers remarked that these deals had seen "almost without exception", very broad acceptance among customers.
"We expect to continue to be very aggressive in both our internal innovation commitments as well as our partnership and acquisition strategies," he said.
Clearly Cisco still has plenty of cash in its war chest and plans to use it. Lately it has been all about video technology as the Tandberg and Pure Digital deals show. Could it buy something from the visual end of the market again to back this up? Possibly.
However, I'm going to return to a point I made at the end of April, and suggest that the vendor has been watching HP's acquisition of Palm with great interest.
For Cisco to step into the mobility market would be very interesting to watch, and given the importance of the remote, mobile workforce to its overall technological strategy, I still think it could be a good fit for them.
Read more on Network Infrastructure Solutions and Services