The future of managed print services is all about the service
Vendors, distributors and resellers alike need to accept the world has changed says Giles Thorpe, managing director, CCE
Having worked in the managed print services (MPS) industry for more 12 years and watched the impact of the Internet elsewhere in IT in the last few years it has struck me how out-of-date much the MPS sector's business practices are.

Download this free guide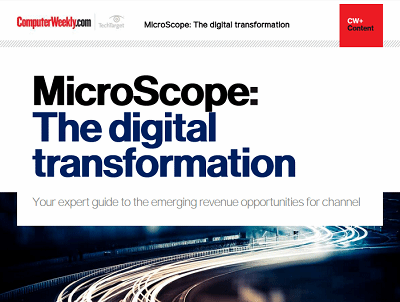 Emerging revenue opportunities for the channel with digital transformation
Digital transformation is a phrase that means many things to many people but for it to have any real relevance to the channel then it needs to mean a chance to make money. This guide will share some of the recent developments in the channel and the latest thoughts about the issue.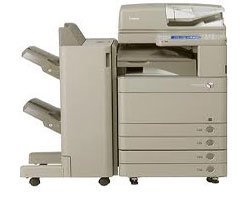 Today, the IT department, and frankly anyone else in an organisation, can use a credit card to sign-up to a service delivered by the Cloud and supported automatically by service provider. It is delivered in an instant with great flexibility and can be accessed via any device, either in the office or remotely.
Consumers of these services are offered automatic upgrades, 24/7 support and business recovery without the hassle of running an in-house IT infrastructure.
Clearly, the physical presence of a printer in an office makes it difficult to replicate every aspect of the software-as-a-service (SaaS) model, but it is changing customer expectation and if the MPS industry fails to heed this change many vendors, distributors and resellers will be left behind.
The industry must radically alter its approach and become obsessively focused on delivering customer-centric services that do not measure success (and pricing) simply in terms of print volumes.
I am not alone it thinking this, as Quocirca, the leading industry analyst house, has warned of the impending evolution:
"MPS customers now expect innovation, industry expertise, customised solutions and a commitment to continuous improvement from their providers."
("Managed Print Services enhance the efficiency of businesses," European CEO, 20th March 2015)
It is no longer enough to talk about cost savings, because customers view printing as a critical business process. Indeed Quocirca research has shown that in industries such as financial services (71%) and the public sector (41%) organisations view printing as critical to their business processes.
Furthermore, 72% are looking to add more sophistication to their paper-based processes by increasing their digitisation and see their MPS providers as the partner to help achieve this goal. This transition cannot be ignore, because 51% of those companies already using MPS to integrate paper and digital workflows are seeing benefits for their businesses.
The Rip and Myth of MPS
Consequently this creates a difficult challenge for MPS service providers. The traditional model has been to go into a customer and recommend wholesale rip and replace of older systems in favour of the latest multi-functional devices (MFD). On one level this makes sense, because the sophisticated software in these devices will support the integration of paper and digital workflows. However, the problem is the underlying sales model is driven by encouraging customers to adopt new hardware, because of the attached incentives.
In the context of Cloud Computing and SaaS this approach jars with the customers I speak to and their expectations. They now want value-added services and they are turning to IT service providers, such as CCE, because they are confident that what they are being sold will be services-led. Indeed in many cases the business model of IT services companies is completely opposite to that of traditional printer service providers. In this model the value of the contract only increases if the vendor maintains a long-term service relationship with the customer, rather pushing new hardware every time the customer wants to refresh its MPS real estate.

Walk-In Take-Over is the Future
I would go further to say that when customers work with a service provider they should expect that vendor to evaluate the best approach for that business environment. At CCE we do not espouse rip and replace, but examine where MFDs can be most effective and recommend maintaining existing printers where that benefits the customer. Furthermore, we are vendor agnostic and for IT reseller, in particular, being able to provide unbiased advice is well received by customers.
Tied to this approach is a critical re-examination of how contracts are calculated. Customers are rightly becoming more demanding in terms of transparency. At CCE we are very clear about how we charge – cost per page printed – and there is no small print, which can confuse customers. The industry has been guilty in the past of confusing charges for things such as cost per impression, especially in colour, where customers have failed to understand that every "impression" is actually made up of four impressions.
Additionally, termination clauses and evergreen contracts have tarnished the reputation of the industry, creating unnecessary and frustrating lock-ins, which have soured vendor-customer relations. Customers understand that fees due for early termination of contract should be tied to the impact on potential profits, so when contract termination clauses suggest values of 60 – 100% how else should customers interpret them? It is quite understandably they jump to the conclusion that the "value" of the contract is pretty entirely profit for the vendor and very little value for the customer!
The rise of Cloud Computing means customers expect a very different approach from their printer providers with greater flexibility and transparency, which meets the demands of their businesses. For example, the annualised increases buried in service contracts and the way that contracts are made up of service and equipment costs cannot continue. The customers know that the equipment costs are fixed, but the steady annualised increases in service costs reflect both the hardware and service fee.
The customers I talk to are quite rightly wise to these tactics and I am confident that the industry has made great strides to improve its approach to customer service. The bottom line is that every service provider should strive to be as transparent as possible with their pricing, because in today's era it is impossible hide. After all we should all remember that thing called "Google" – the world's biggest repository of information on everything good and bad. Quite rightly it is impossible to hide from criticism and any MPS provider that wants to be successful in the future must make every effort to adapt business models to the new world order.
Read more on Managed Print Services