The evolving lifecycle of the vendor distie relationship
Murray Pearce, sales director at Vigil Software, looks at the changing role of distribution in the overall channel relationship.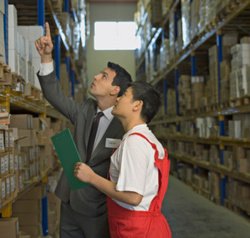 Murray Pearce, sales director at Vigil Software, looks at the changing role of distribution in the overall channel relationship.
A host of varied opinions on the role of the distributor have been voiced over the past couple of months following the announcement by Clearswift that they were to move to a single tier model.
With the spotlight once again on the value of the two tier model, it is more important than ever for distributors to ensure that they demonstrate the added value they can offer in the supply chain.
The reality is there is probably no 'one size fits all' requirement of what a vendor needs and adaptability is a core requirement.
Certainly we know from our own experience that vendors require different services from a distributor at different stages in their own lifecycle and distributors need to be flexible enough to accommodate these shifts.
What works for a start up that is looking to establish a presence in the market is considerably different from that of an established vendor.
A new, or overseas, company that is looking to gain a presence in the market will naturally need the emphasis to be on quickly building up a pipeline of sales and creating a market presence. It involves, initially selecting the right channel partners, training their sales and technical staff to sell and support the products and working on deal registrations and pre- and post-sales.
For an established vendor, the focus shifts and this is where a distributor's understanding of the vendor's product suite and business processes can pay real dividends
At this stage in a partner's lifecycle it's more about assistance with aspects such as product management, disseminating the right marketing literature or product information to the right people. Again, experience comes in to play here, for vendors with a large portfolio of products, thorough understanding of the products is essential.
Such vendors are more likely to call on distributors to help with easing business processes and aspects such as finance and payments, forecasting and product management.
As the 'voice on the ground' for vendors, and often with direct contact with end users, the distributor plays a valuable role in feeding back their knowledge to the vendor, drawing on their local skills and knowledge of the market.
The benefit for the vendor is that they can focus their energies on growing their business, and on more strategic areas such IPOs and acquisitions.
It's important to remember that, as well as these aspects, in a more established vendor model a distributor still needs to keep a strong business development focus and drive growth.
As with any longer term partnership, it's important to keep the relationship fresh, and to show creativity in looking for new ways to build business, taking the vendor to new resellers and customers and helping launch their new technologies. This is critical to the long term health of the relationship.
The bottom line is, it's about adding value, developing relations and providing on-the-ground support, skills and marketing expertise.
Moving to single tier either needs to be done in conjunction with an increase in head count and associated costs internally or the channel will suffer from less resources. The temptation to cut costs in the short term could contribute to long term erosion of channel business unless significant resources are added when a distributor is removed.

Read more on Salesforce Management