The debate is over: Cloud comes through the channel
I won't even entertain the question or participate in the debate any longer about, "Does the distribution and reseller channel have a role in cloud computing?"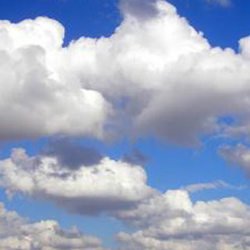 I won't even entertain the question or participate in the debate any longer about, "Does the distribution and reseller channel have a role in cloud computing?" Would and could all cloud vendors 'go direct'; would and could all end-users be able to simply buy direct on-line from cloud vendors and 'automagically' make the technology work in their businesses environments? Or, "won't the entire channel be dis-intermediated since end-users can simply buy all their cloud computing technology directly, online?"
Ok, I'll entertain the question for entertainment's sake. But let my state my opinion, loudly and clearly: the debate is already over. There is no longer a question. The channel will be the route-to-market for cloud computing.
As I travel across Europe speaking with and presenting to the reseller community, I'm attempting to convey a message of confidence and reassurance. Many solution providers are still pondering the aforementioned debate and are still concerned about their role with cloud computing. Resellers of all models and sizes are still wondering if the shift to cloud computing and IT-as-a-Service represents an opportunity or a threat.
The message I can confidently deliver to the reseller community is that the shift towards cloud-based technologies and utility computing is absolutely an opportunity: one to increase revenues, expand business within the end-user client, and demonstrate additional value to those clients.
Be confident, rest assured: the role of the reseller expands in the era of cloud computing. Confidently convey this message back to your employees and your investors. It is time as a channel that we move beyond this initial fear, uncertainty, and doubt; it is time we embrace this new opportunity and start developing specific business plans to expand portfolios, go-to-market, and expand our Trusted Advisory role with our end-user clients.
The largest and most strategic IT industry vendors have already made clear pronouncements to the channel, the media, the research analysts, and to their boards and investors that they will go-to-market with their cloud computing solutions through the reseller channel. The message has resonated loud and clear at conferences from Microsoft, HP, CA Technologies, Symantec, and many other large IT vendors. In fact some of these large vendors have now recognized and communicated that the solution provider channel will be even more important and relevant to their cloud strategies than previously with on-premise technologies.
With this said, we can also acknowledge that business model transformation will be required for the IT reseller community to take advantage of this cloud computing opportunity. This transformation is more of an evolution than a revolution for the solution provider community.
I believe that the reseller community has approximately 12 to 18 months in order to progress their business through this transformation; one which involves changes to internal business operations as well as external go-to-market strategies.
Over the next 12 to 18 months, the end-user awareness, understanding, comfort, and adoption rates of cloud computing technologies and utility computing will steadily, and not insignificantly, increase.
End-users will begin to approach their resellers to inquire about cloud, they will want to understand their options, and they will want to compare pricing and Total Cost of Ownership (TCO) for their IT products and services purchases. The IT reseller community has this 12 to 18 month window in order to transform aspects of their business model, to develop a services-centric and annuities-based business model, and to gain the expertise required to respond to end-users' questions and request for quotes.
In this series of articles, we will explore various aspects of the business model transformation that will allow the reseller community to capture the opportunities associated with cloud computing and IT-as-a-Service.
Rather than focusing on the technical aspects of the Cloud, the articles will focus on the role of the reseller with the end-user, will provide best practices for the reseller community, and will offer practical advice and guidance to help resellers along this journey. What is the Rule of78? Why do I think about "Dirt" when I think about Cloud? What is the importance of compensation plan changes? What do we mean by Virtual CEO: Cloud Experience Owner? And, what do surfing and life insurance have to do with IT-as-a-Service? This series of articles will address these questions and others.
Stay tuned.