The appeal of apps
Jan Lawford, senior director of EMEA Channels at Avaya explores how the channel can deliver a frictionless customer experience in the app driven world. The customer experience is everything in today's world. In fact, many say we are now firmly entrenched in what is known as 'the customer era'.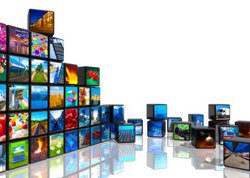 Jan Lawford, senior director of EMEA Channels at Avaya explores how the channel can deliver a frictionless customer experience in the app driven world.
The customer experience is everything in today's world. In fact, many say we are now firmly entrenched in what is known as 'the customer era'. Today, the ability to offer excellent customer service is a defining factor of business success and serves as a long-term competitive differentiator in a crowded marketplace.
Yet delivering superior customer service today is a very different ball game to what it used to be. The rise of what is known as the hyper-connected generation - typically those people born after 1980 - has unleashed an army of tech-savvy individuals who have never known adult life without the internet, mobile devices and social networking. They now represent approximately 25 per cent of the world's population and in turn a huge technology-hungry customer base across many different industries.
The proliferation of smartphones and the mobile internet during recent years has helped to fuel this trend. People are not just working on the move, but are increasingly shopping and banking using sophisticated mobile devices.
This social phenomenon has had massive implications for the customer service industry, seeding the idea for the mobile app that is now, in many ways, the gateway to many businesses' customer service and communications functions. And the industry is flourishing. The Apple App Store today, for example, has more than half a million apps available for download, recently surpassing the 25 billion download milestone.
While many of these apps are designed for entertainment, businesses are increasingly looking to apps not just as an interface for information and important contact numbers but as a one-stop-shop customer service portal.
To give an example of how apps are transforming the customer experience today, we can look at how a customer might process a motor insurance claim through their smartphone or tablet. Imagine you have a car crash and you need to contact your insurance company.
Previously you would have rifled through the glove compartment to find the customer claims number and called the insurance company from the scene. After reeling off your details and describing the situation and the damage, you'd have asked them to send you the paperwork in the post.
Today, sophisticated technologies mean you can access and process everything through the company's app. Having registered for it, the company will already have all your personal details and policy documentation when you log in. You can click through to the claims paperwork, input the details of the crash directly, capture photo evidence and upload it through the app. You can click to call a customer service agent who will already be aware of the situation and your location, and can talk you through any additional information the company might need. They can even pull in an expert in that particular area of claims to answer any specific questions.
This is an excellent example of how apps can be used to turn what used to be a very siloed form of communication with a customer service agent into a holistic customer service experience that interacts with the customer through multiple end points using the customer's various preferred methods of contact.
From an IT and communications perspective, there is a huge industry emerging around the app and a massive opportunity for resellers to educate their customers on the importance of getting it right. While many consumer-focused apps are designed with today's spur of the moment, throwaway society in mind - where consumers can quickly download it, use it and then move on to the next big thing within a few days - a badly designed, malfunctioning app for business could make the difference between a happy customer and one that will knock on a competitor's door.
The appeal of the app is clear. It lies in the fact that customers no longer have to choose their method of contact - they can simply click on the app and the channels are presented to them via one interface. A phone is no longer just a route to a voice conversation - it's the mobile gateway to data, a video call, email, text and picture downloads, even GPS.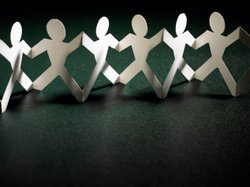 But this means nothing if it's not seamless or consistent, and that's where the channel comes in.
The opportunity for the channel is to ensure that their customers' apps are truly integrated with the rest of the company's existing communications and back office infrastructure in order to deliver on the app's promise and improve customer service.
Resellers keen to maximise the opportunities available through this application trend should consider working with customers to ensure their chosen apps are integrated into their customer service centre. Making sure customers have a network that can cope with the influx of data that may occur, that they have the technology in place to locate experts or initiate video calls and that they have a strategy in place to store, and easily retrieve, a customer's contextual history are all skills which will effectively eliminate complexity and make sure that the app really is a seamless and convenient way for customers to engage with businesses - and vice versa.
Just as importantly, even if you are not the provider of the initial front end software, these steps can prove a lucrative first step to an ongoing dialogue with customers around managing new forms of data from apps to social media and who-knows-what next? With their skills, technical know-how and in-depth vertical expertise, partners are well placed to consult customers on how they can make their app successful for the specific customers they're targeting as well as educating them on the importance of ensuring the app is genuinely a one-stop-shop for customer service.
Forward-thinking resellers should be working hard to ensure their customers across all industries are making the most of the opportunity that apps provide as a lucrative and cost-effective way of reaching and satisfying a large number of customers. We are living in an app-driven world and the technologies available to consumers will only become more sophisticated. Smart resellers are already realising the potential of this industry and are engaging clients to ensure they are meeting the needs of tomorrow's customer.
Images courtesy: ThinkStock, Creatas
Read more on Business Intelligence Tools and Services