The Wyse Guy lectures - how your mobile can do everything you'd expect from a desktop machine
David Angwin explains how you can use your mobile as your business computer.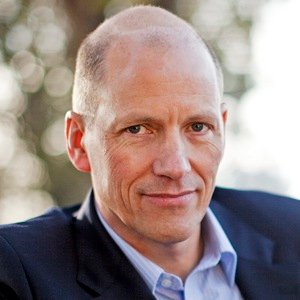 David Angwin - cloud worker and Director of Marketing for Wyse Technology, explains how you can use your mobile as your business computer
People think using the cloud is OK for desktop users but not practical for mobile. But business computing is increasingly about mobility.
Breaking the chain
This applies both to the business, and the business user. Businesses can work in new ways that are more efficient less costly. Home working and hot desking mean you need fewer buildings, for example. But the IT user has to like it or adoption wont happen. So let's look at what it's like to work this way.

Download this free guide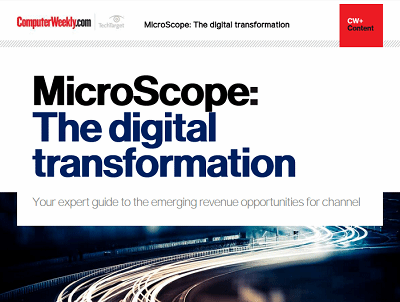 Emerging revenue opportunities for the channel with digital transformation
Digital transformation is a phrase that means many things to many people but for it to have any real relevance to the channel then it needs to mean a chance to make money. This guide will share some of the recent developments in the channel and the latest thoughts about the issue.
By submitting your personal information, you agree that TechTarget and its partners may contact you regarding relevant content, products and special offers.
You also agree that your personal information may be transferred and processed in the United States, and that you have read and agree to the Terms of Use and the Privacy Policy.
Being a cloud-worker
At Wyse, my Windows desktop is in the 3rd party cloud that the company uses for most of its IT. It's in Slough but the location doesn't matter, because whenever I want to use Word or read a spreadsheet, I can do this with whatever device comes to hand.
It's there for me, whether I'm in a café squinting at my blackberry or at home gazing at my Mac.
And yes, it even works on your mobile phone.
Wyse has translated the keyboard and mouse method of input into a system that works with your mobile, based on Touch.
The Wyse PocketCloud - which is free on the AppStore and Android market - gives you a detailed Office 2010 user interface that lets you work with speed and accuracy.
The bigger the screen the better, so I use an iPad, but it works well on iPhone or Android phone too. Paying for the premium version gets you local functionality to make things easier. For example use iOS to remotely navigate the directory structure on your virtual desktop or real PC - once you have found the file you are looking for, double-click it and the Windows app launches.
FREQUENTLY ASKED QUESTIONS
Is 3G enough?
Yes, though if you are in an area with poor reception performance certainly suffers in just the same way as web browsing slows to a crawl. With good reception even graphics heavy applications such as PowerPoint work OK so even when I'm giving customer presentations I travel with an iPad and VGA adaptor rather than a laptop of any description.
Mobile thin clients
These come into their own when you want a proper keyboard and mouse/trackpad. A mobile thin client is effectively a diskless laptop. A local OS such as embedded Windows runs clients for remote desktop connections, a local browser, and handles local hardware such as WiFi, 3G card, webcam and USB devices.
Why have a smartphone or tablet then run Windows on it?
It's not why you bought it, and the apps aren't cool. I couldn't agree more!
I believe the future will be an app-store world - maybe iOS and ChromeOS - maybe something else. But how long will it be before that is reality as, today, most business IT still lives in a Windows world. But this shouldn't stop you taking advantage of the latest and best mobile apps.Just use your mobile device to run Windows apps as and when needed.
But don't I need offline Windows?
Do you? Do you really? When was the last time you worked truly offline in a Windows app - and could you have done it another way?
I'm writing this at 35,000 feet heading for Dubai using a notes app on my iPad. When I land I'll upload direct from the app to Dropbox. Then when I login to my virtual desktop later it will be waiting for me. Not a PC in sight.
Read more on Cloud Platforms