The easy way to (re-)sell cloud
Richard Davies is CEO for cloud service provider ElasticHosts and he writes the first in a three part series of articles on the growing cloud opportunity
Richard Davies is CEO for cloud service provider ElasticHosts, which recently launched a white label reseller programme for channel players looking to enter the cloud market. Here he writes the first in a 3 part series of articles for MicroScope on the growing cloud opportunity
Life in the channel is not as it once was. Hardware sales are rapidly declining, margins are being squeezed into non-existence, while customer expectations continue to rise. From an infrastructure perspective, traditional server sales used to be a simple transaction, where resellers could bank on providing a reliable service supplying demand with healthy margins to support their businesses.
Today, end-users are technologically savvy, the internet has enabled them to find the best deal at the click of a mouse, and new developments such as virtualisation have added layers of complexity to the market. However, the big game changer has been cloud.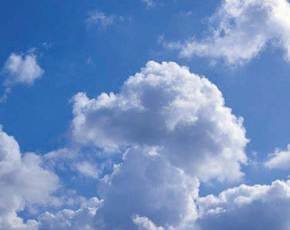 A growing market
For businesses, there can be a lot to benefit from using cloud services. Cloud provides an elastic service which scales up and down according to their needs, rather than paying for unused capacity. Added to this, the pay as you go model means there is no need to make up front capital investments, allowing end-users to move to an operation expenditure model with monthly payments. It is no surprise that analysts are expecting huge leaps in adoption over the coming years, with IDC predicting that public IT cloud services spending will approach $100bn in 2016, and Gartner going even further to say that spend will grow to $206.6bn in 2016.
For resellers though, the cloud can present a daunting prospect and there has been much trepidation about what this will mean for the channel moving forward. Some have embraced, while some are naturally cautious of the impact this could have on their traditional business model. But like it or not, cloud is here to stay and there is no point in fighting against the tide.
Don't reinvent, accommodate
On the face of it, cloud could be seen as an aggressor to the channel, but this does not need to be the case. As the figures above show, there is also a huge opportunity for resellers looking to sell cloud services. Resellers needn't be scared off by the changes that are coming their way but instead should look to how they can integrate cloud with their offerings, without having to overhaul their business processes or operations, and at the lowest possible cost.
Yet at the same time, resellers shouldn't simply make a dash for the market with all guns blazing. The focus should remain on what makes money, and looking after the traditional user base: cloud should only be considered if it can support these aims, rather than usurping them. For example, cloud can provide an additional revenue stream; enabling resellers to hold on to customers that may otherwise be lured away by competitors selling solutions direct.
Trusted advisors
It is undeniable that the cloud has provided easier access to infrastructure services, as ever cost-conscious customers seek to cut out the middle-man and go direct. However, resellers have always provided a bridge between the end-user and the world of technology, giving guidance and advice, as well as solutions – and there is no reason why this should change.
End-users are still confused about what cloud is and how it can fit into their business, and are therefore likely to seek advice from a trusted partner to decide on their next move. The first step for resellers therefore is to ensure their teams know what cloud is, the benefits for the end-user, how it can be applied. Having the ability to advise customers in this area will help them to remain relevant in the new cloud market.
Customer retention
Most companies investing in cloud today are only using it for part of their business. It is rare, for example, for an organisation will hand over the hosting of critical applications. With this in mind, many customers will come to their reseller with a mixed opportunity, buying a few physical servers and hosting other areas in the cloud. It is important that the channel is able to supply all those needs and not let that customer walk out the door to buy cloud services direct.
Reselling cloud
Returning to my earlier point, resellers should start building a cloud services portfolio to help them retain customers and start building a new and growing revenue stream. This can be a simple process: as well as offering physical servers, resellers can offer an IaaS solution, which would then be provided by a partner. Cloud provider partners offer a range of channel programs from simple resale to white-labelling under the reseller's brand. While reselling cloud naturally requires some adjustments for the reseller, moving from a CAPEX to an OPEX income, these will be small initially and it is best to get started early on cloud rather than losing momentum. Having a cloud portfolio allows resellers to provide customers with more choices, retain a bigger revenue share and helps to grow new recurring revenue streams.
Taking it to the next stage: adding value to the cloud…
Read my next article in MicroScope to learn how you can derive further revenues through customisations, services and white label cloud solutions to increase client stickiness and improve margins…