Ten things vendors get wrong
With experience of working for a reseller, distributor and vendor, Aidan Simister of NetWrix lists the top ten mistakes made by vendors in channel relationships
With experience of working for a reseller, distributor and vendor, Aidan Simister UK and Ireland country manager of NetWrix lists the top ten mistakes made by vendors in channel relationships
1. Protection racket
All vendors claim that they protect their partners, but in reality they rarely do. Despite fancy deal registration programs, the small print still gives very little deal protection. It may be that one partner only gets a small discount advantage over another; meaning that even if they do all the work on a deal, they end up making 15% or less. To my mind, this isn't proper deal protection.
2. Perceptions of arrogance
Ask partners/resellers how they perceive the vendors they work with and all too often the view is one of arrogance. Generally, vendors give the impression that they are somehow further up the hierarchy than their partners; whereas, a successful channel model is quite the opposite. Good partners should be treated as the lifeblood of the organisation and a bit of humility goes a long way.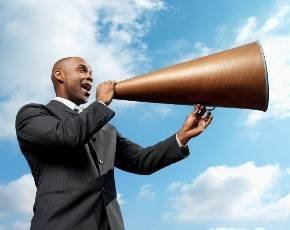 3. Rewarding the wrong partners
Vendors often go after the same partners in the belief that big is beautiful and should be rewarded with equally big margins. In reality, unless these larger, well-known partners really buy your proposition at management level, they will serve as nothing but fulfillment and won't grow your market share. The important thing is to establish partners that are willing and able to proactively grow your market and then reward them accordingly. Rather than offering high margins or, in some instances, paying to become a vendor in their portfolio, a partnership should be a two-way process with mutual gain.
4. Failure to enable, motivate or arm
The first thing many vendors do during the honeymoon period is to visit their partners for a day of training and corporate presentations in an effort to motivate the sales team. But this can be short- lived and like any relationship, a lack of effort and communication means that interest soon dwindles and the relationship breaks down. It's critical that a clear and defined long-term plan is put in place, agreed at the right levels and executed accordingly. And importantly, the training must deliver actual skills to sell your products. The sales, technical and marketing teams must know the questions to ask in order to find the right opportunities and be able to handle objections and understand how your business works to ensure total and consistent engagement.
5. Lead by example
The culture of a vendor arriving at 10am and leaving at 3pm having spent much of the time checking emails has to change. You need to engage and lead by example by showing best practices in selling your products and solutions and provide real world examples of selling into other organisations. You want to kick-start a habit forming process that can be maintained over a period of time.
6. Proof of understanding
As a vendor, you need to understand the business of your partners and how your products can add value. You need to appreciate the differentiators and get to know their customers to construct a tangible and actionable account plan to work together to add real value and build the relationship. Your offering needs to be in the context as to what it will deliver to a partner's business, its customers and of course, its pockets.
7. Do what you say – and do it quickly
Avoid too much talk with minimal action. If you say you are going to do something - actually do it. Nothing kills a relationship faster than empty promises. If you say you are going to call a customer – do it. If you say you are going to book a demo for a prospect – do it. If they need help bringing in a deal, react quickly and this will go a long way.
8. Cleanliness is next to godliness
Perhaps the most important thing to bear in mind is to make the number one goal to keep your channel clean and friendly. Don't tolerate box shifters; only allow real partners that are able to add value and know what you do, otherwise you damage your true partners, which will stunt the growth of your business. Ensure you build trust and loyalty with your partners and exclude those that aren't willing, ethical, loyal or able. Don't offer margin to partners that don't understand your business.
9. Direct touch teams
The very nature of direct touch is to have maverick hard hitting sales staff; however, make sure they are closely managed. While it's great they are able to find and drive opportunities, they need to engage with the partners. This will go a long way in building trust and will ultimately encourage partners to work closer with them. Far too often, there is a divide and lack of engagement between direct touch and the channel that can be damaging.
10. Do direct or do channel but not both
Running a direct and channel sales model in the same region simply will not work. Selling your products through a web store while trying to maintain a serious channel is an impossible task. Make the commitment. Either work through your partners or sell direct, but don't do both.
The final KIS
Above all - keep it simple and make it personal. You want to make it easy for partners to do business with you. Moving all engagement to an online portal or making partners fill out endless forms or jump through pointless hoops does not drive engagement or create a nice warm feeling. While there seems to be a culture to move everything to self-service portals there's a lot to be said for good old fashioned conversations.