Sink or swim: emergent technology as the channel differentiator
Embracing emerging technology can reap the channel some rewards says Steve Torbe, head of reseller sales at Epson
According to credit reference firm Graydon, insolvencies in Britain's channel fell to 55 in the last quarter of 2012 – a drop of over 35% when compared against the previous year. While it's good to see improvement, that's still a significant number of failures and many in the sector are doubtless still hanging on by a thread.
Resellers have always been resilient, and I know I'm preaching to the converted when I say that the priorities have to be: remaining competitive, future-proofing and adding the most value to customers. Now more than ever, it's simply not enough for channel partners simply to tread water: technology and resources are changing rapidly, and success or failure will come down to how a reseller adapts to these developments.
A Game Changer: fresh tech to meet user demands
Ask anyone involved in the channel what their current priorities are, and it's likely to be one of the firmly established buzzwords of recent years – 'cloud computing', 'SaaS' or 'BYOD'. Yes, these terms have been well documented in the media, but there's a reason that these have become significant trends, with each impacting organisations in profound ways.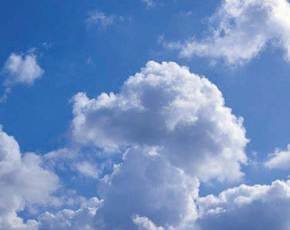 Firstly; cloud computing, "Software as a Service" and the movement towards service-based delivery. Within four years over a third of all consumer digital content will be in the cloud, while the cloud services market, already worth $100 billion, is growing at 20% per year. What are the implications for resellers?
Across different verticals, we're seeing customer demand and sales opportunities for a whole host of new solutions. Epson recently found, for example, that 75% of retailers in the UK plan to switch to cloud-based POS systems in the next five years. Across the board, demand like this is dictating that channel partners move away from acting as a traditional provider of hardware and move into a business-centric consultancy. How will these technologies change the way organisations carry out daily tasks? What are the implications of a workforce having 24/7 access to data and applications, from any location, for the IT manager? It's down to the resellers to work with vendors and anticipate questions such as these, and prepare definitive answers in advance.
Similarly, trends like Bring Your Own Device are significantly changing the ways organisations function and develop on a daily basis. The anticipated impact of this technology is leading to a whole host of vendors, like Epson, incorporating BYOD connectivity features into their ranges. Indeed, according to the recent Unisys Consumerisation of IT Study, over half of employees in the UK say they use personally owned devices and applications at work because their company does not provide an alternative. However, only one fifth of IT and business decision makers believe this to be the case – illustrating a significant divide between IT leaders and employees. Any emerging technology brings the potential for disruption within a company, and the acknowledgment and discussion of this is another opportunity for resellers to add those increasingly vital levels of objective consultancy and insight.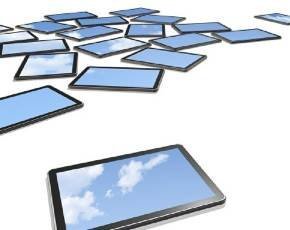 It's not just about whether an employee works from a business or personal device or not. There's a lot of noise and hype surrounding new ways of working. Gartner, for example, has predicted that by 2015 40% of 'Global 1000' organisations will use gamification - the use of game-playing in a work environment - to help solve business problems and transform business operations. Messages are coming thick and fast from vendors and the 'industry' alike: the role of the reseller is cut through this hype and look at developments objectively and pragmatically. So, while it may be some time before your inbox resembles Angry Birds, it is worth being aware that interactive projectors are changing the way many meetings are run – turning flat surfaces into large displays that can be engaged with to increase productivity and excitement. Innovations such as Epson's Moverio glasses, meanwhile, could allow employees to absorb internal communications or training videos on the move, or present new products in an engaging way at a retail event.
The Channel Value Proposition
A successful channel partner will not simply be aware of these trends. The trick will be anticipating the disruptive trends of today that will be the IT mainstays of tomorrow – which emerging technologies are going to remain relevant and drive sales in the long haul? Similarly, which companies are going to offer a stable relationship to deliver this technology over the coming years? In the inkjet market, for example, we've recently seen disruption and departures from both Lexmark and Kodak. It's almost impossible to predict, but take the time to evaluate those companies that you partner with and check whether your future paths are in alignment.
Once this stability is in place, it comes down to educating customers on what they need to know, even when they don't ask. Go above and beyond the brief: don't just think about the immediate efficiency savings of 'solution A', think about how these will ripple throughout the business as a whole and bring further opportunities for change, future cost cutting and workplace transformation. Do this effectively and my belief is that you'll likely see more future opportunities to upsell and generate new leads from positive word of mouth.