Should the channel embrace cloud formations?
Melvyn Wray at Allied Telesis discusses the main considerations of the channel community with regards to the evolving world of cloud formations.
The channel is adapting to a changing market landscape, one that is coloured by one key trend in particular - cloud computing.
Cloud is a technology buzzword that has been used heavily in the industry during the last year. It's clear that cloud adoption has moved beyond the tipping point and a maturing cloud marketplace has resulted in vendors and resellers looking towards networking cloud formations; particularly private, hybrid and public models.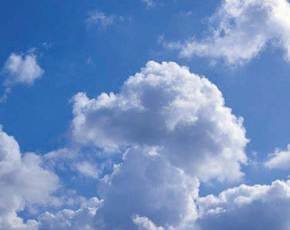 Private and hybrid cloud models
Whilst it's encouraging to see an increase towards cloud adoption, vendors and resellers must work together to ensure customers are fully aware of the increased IT costs and complexity. This collaborative approach is what's needed to educate customers and to demonstrate that they don't need to give up all benefits of standardised and flexible application architecture.
If we look specifically at moving the datacentre to a cloud model, many would argue the network inside a facility should be simpler. This is a common misconception – although there is no physical datacentre to manage and maintain, the same network attributes exist. Bandwidth, latency, and security issues shouldn't be overlooked. Supporting this complete data stream end-to-end is a new job for the channel, and one which should be taken seriously in 2013 as resellers seek competitive advantage.
The channel still has a vital role in underlining the delivery of an integrated infrastructure and software solution versus a complex collection of products, which ultimately means customers take responsibility for design, integration and interoperability. This ecosystem of vendors - which focus on applications and solutions - will enable customers to simplify the design and integration task and leave the opportunity of customisation to resellers and system integrators.
Pure public cloud model
In the age of BYOD and the consumerisation of IT, business networks are being put under continuous strain. More devices per employee, coupled with remote access and flexible working, means that the historical desktop model for networks is outdated. To overcome this, more services and applications need to be moved outside the company to the cloud, allowing the network to be more flexible, scalable and resilient.
Network flexibility is important during the migration of applications from in-house servers to the cloud, to maintain business continuity and to minimise down-time. New generation networks, capable of filtering packets and access at the border, will also provide a degree of protection against outages, cyber-attacks and human error.
The installation of next generation cloud networks is an extension of what the channel community has been doing for years, providing customers with products, solutions, services, and at the same time ensuring they are abreast with the changing technology landscape.
Don't fear the cloud
In summary, the channel should not fear the cloud and should instead be ready to quickly adapt their solutions and services to meet the needs of the customer. Set against the current economic climate, the channel must continue to evolve its offerings and make sure they are in-line with customer demands.
This sentiment will continue into 2013; with networking demands set to continue and the data deluge showing no signs of slowing, the channel will need to focus on keeping staff up to speed on the latest technology.
---
Melvyn Wray is senior vice president of EMEA marketing at Allied Telesis
Image credit: Digital Vision/Thinkstock