Searching in the shadows for IT spending
With CEB research showing a hefty chunk of money being spent on IT is coming from outside the CIO's control Billy MacInnes thinks it's time to go hunting in the shadows
There was an interesting survey reported on MicroScope recently which estimated that companies were spending as much as 40% extra of the official IT budget in so-called "shadow spending".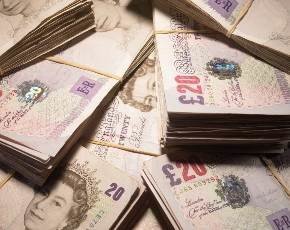 The survey by CEB estimated that marketing, HR, finance and operations and other departments were splurging the 40% extra cash on technology outside the IT budget and without going through the CIO. Instead, they used their own budgets to buy the technology they wanted.
Understandably, there are concerns that shadow spending could present a risk or threat to the organisation, but CEB managing director Andrew Horne preferred to look at it as a "sign of healthy innovation" that presented "a valuable opportunity for IT to work more closely with business partners to develop new capabilities".
While failing to recognise the extent of tech-driven projects happening outside the IT department could be a cause for concern, Horne warned that "trying to maintain total control is equally a step in the wrong direction".
Instead, CIOs should seek to get the balance right and "help the business to be more flexible, identify potential cost savings and ultimately implement change and innovation more easily".
Given the significant amount of money splurged on technology by shadow spending departments, it is obviously in the interest of channel partners to try and forge relationships with other parts of their customers' business. But how do they do that in a way that brings them the extra business without upsetting their existing relationship with the CIO and IT department?
Looked at in a positive light, you could argue that if channel partners can become providers for shadow spenders, they can also act as a conduit to the IT department to provide information on what is happening elsewhere in the organisation. Also, because they are likely to have an awareness of the overall IT strategy, channel partners should be in a good position to help shadow spending departments choose technology that fits into it or that enables the technology to work within the overall strategy.
Finding the shadow spenders is the hard part, but if channel partners can discover who is looking to spend on IT and where, they could end up in an even more valuable position than they are today because of their ability to provide a service to the departments while using their awareness of the wider organisation to assimilate it into the overall IT structure. And because they are more agile than the IT department, channel partners can potentially achieve this objective in a much quicker, more flexible fashion and in a way that works for both parties.
Time to start looking in the shadows.