Resellers: Here's how you can take a stand
Incentive and motivation advisor Graham James of AYMTM, explains how to, and why, getting vendor-reseller relationships right is key to standing out from the crowd and achieving success.
The success of resellers might be down to the rapport they build with their customers and the sales tactics they employ. However it is easy to underestimate the importance and take for granted the relationship between the reseller and vendor. An incentive and motivation advisor to several major IT brands, Graham James of AYMTM, explains how to, and why, getting this relationship right is key to standing out from the crowd and achieving sales success.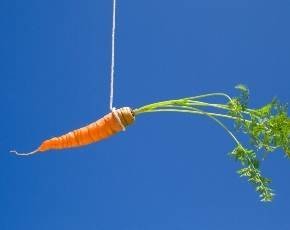 With the IT arena being such a hotly contested marketplace with a constantly changing landscape, vendors and resellers need to build true partnerships if they are to continue to be successful. This means collaboration in all aspects of the sales lifecycle – including motivation programmes. Just as the IT landscape has changed so has the traditional 'sales incentive' evolved to become a real engagement, communication and measurement tool. Vendors now work with their reseller partners to identify the key factors in influencing sales behaviours – this collaboration allows for product knowledge testing, market feedback and an open communication forum that represents business benefits for both sides.
A key factor is the level of engagement the reseller staff have with the vendor.
Engagement doesn't just happen though – the vendor needs to reach out and initiate a dialogue with the reseller. In a highly incentivised marketplace where the struggle for mindshare amongst channel sales staff is fierce differentiating your offering is a challenge.
Tighter budgets and shorter planning time scales bring their own challenges. Resellers have to deal with multiple product stake holders from the vendors while vendors are looking for demonstrable ROI from engagement activity.
In addition to this – most vendors have no direct access to the staff on the sales floor within their distributors and resellers. Creating a communication channel to build and maintain engagement is essential. This allows reseller staff to equip themselves with the tools they need be a valuable partner, and motivate them to take an active role.
How well staff know the products and how to fit them into total solution packages is a key issue in how resellers (and in turn vendors) perform. More and more the focus is on service than product so it is the engaged and well educated reseller that is going to stand out from the pack.
The strategy:
How to go about building this engaging relationship? Not just with on the spot incentives – vouchers/merchandise/holidays etc but through a long term communication strategy, creating USPs, sales that make sense. Product info, knowledge quizzes/feedback surveys, upcoming developments, communication & reward – then being able to measure the impact of activity, what resellers respond to best and why this activity creates a noticeable improvement.
Participation levels within the IT channel are notoriously low, with so much 'noise' from other manufacturers, mindshare can be difficult to achieve. For one of our clients however, our programme consistently has 35-45% of the audience logging into the site each month (with highs of 54%) – an impressive level of activity for an IT channel incentive.

ROMI (return on marketing investment)

Initial target of £9 for every marketing pound spent was smashed, with an actual return of £48

Overall volume

Initial target of 10% increase in unit sales converted into an actual result of 122% increase (in comparison with previous quarter)
Increase in attach rates (selling more products to the same customer or bundled products)
– as a result the attach rate increased by 23% quarter on quarter

To briefly sum up: What tips can we give to those that want to stand out from the crowd?

For vendors: Ask questions! What do you need? what do you have problems with? what sells well/ badly and why? How would you like us to talk to you – email/phone/text? Demonstrate that you have listened and that the input has had results

For resellers: Be active – look for the information you need, suggest what you want to see next. Don't just flag issues – offer solutions you've found. Share information – in both directions.
---
Graham James is sales and marketing director of incentive and motivation agency, AYMTM
Read more on Channel Partner Programmes