Protecting legacy ERP investments: why rip and replace is not the only option
Gurdeep Grewal, SVP and EMEA head at software consultancy Zensar Technologies gives practical advice on how resellers can capitalise on the rise of two-tier ERP
For many of our customers, the cloud is far more than hype and we're seeing a rapid rise in demand for Internet-powered business applications. The appeal lines squarely with the promised benefits of cloud: cost savings, business agility and, most importantly, a flexible infrastructure. The security and other concerns of the past – whilst still an important sense check – are no longer the barriers to cloud adoption that they once were, instead forming part of the baseline evaluation of any new product in much the same way they did for traditional applications.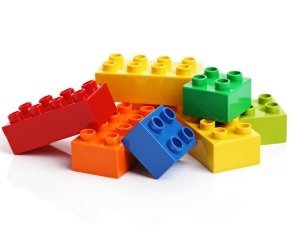 Despite the interest in the promise of cloud infrastructure, many find themselves trapped by substantive legacy investments. If you've spent literally millions of pounds on an Oracle or SAP deployment, it's no surprise that there's little desire to rip and replace the application - even if it's in favour of more responsive and fit-for-purpose cloud-systems. Indeed, a customers' Oracle or SAP deployment may be meeting its core objective at HQ – but still be limited in terms of scaling to different models of growth, such as multi-company or multi-country scenarios in particular – giving an opportunity to the channel to help business with a very unique growing pain.
There are innovative ways to help their customer tap into the flexibility and agility of cloud business systems, even when they are locked into a large central on-premise ERP deployment. Our solution involves working with NetSuite to offer "two tier ERP" - which allows organisations to roll out the more cost effective cloud-based solutions across their subsidiary and satellite office with tight links into their principal Oracle or SAP deployment. Our customers now have the opportunity to gain the best of both worlds: the flexibility of real-time information, increased scalability and improved computing power, all tied into the corporately mandated and globally maintained legacy ERP system
For businesses looking to expand internationally it's a godsend. Two-tier ERP can allow new offices to be set up quickly and without the large capital costs or hardware complexities associated local on-premise systems and support.
So how can the channel capitalise on the two-tier wave? There are three key points that resellers must understand when advising customers:
Lesson 1: Understand your customer
It may seem like business 101 but it's vital that resellers have strong knowledge of their customers' current infrastructure. A client asking for support with a global SAP roll-out may prefer the disruptive two-tier approach.
More on two-tier ERP
Multi-vendor ERP strategy fixes $2bn problem
Two-tier ERP, SaaS beckon companies embarking on ERP consolidation
Lesson 2: Show the benefits
Secondly, the channel must make sure customers understand the benefits of two-tier ERP. Understanding the cost and value model of two-tier – in delivering flexibility and tight integration – will play to very specific customer scenarios. Resellers have to be equipped to show both the CIO and CFO exactly how seamless a two-tier ERP deployment can be.
Lesson 3: Choose the right partner
Finally, it's essential that the cloud side of the solution has strong links with the 'first tier' legacy enterprise platforms. Without this, resellers risk having to rework the integration with every upgrade to either the 'first tier' or 'second tier' systems, a costly and time-consuming process that will frustrate the customer and quickly eat into margins.
With cloud-based solutions emerging as the leader in the enterprise-software market, more and more businesses will look to the channel for advice on how they remain at the leading edge of IT. Two-tier ERP is compelling option for established businesses looking to expand quickly and seamlessly into the global marketplace without having to discard years of investment in their legacy systems.
---
Gurdeep Grewal is senior vice president and head of EMEA at Zensar Technologies
Read more on Enterprise Resource Management (ERP) Services