Orange and T-Mobile? It's Nothing Anywhere, yet
So, Orange and T-Mobile have named their new baby Everything Everywhere, presumably after a late-night brand strategy session with the ad agency.

Download this free guide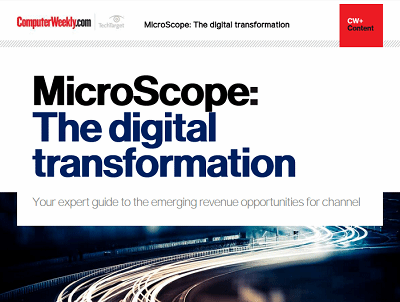 Emerging revenue opportunities for the channel with digital transformation
Digital transformation is a phrase that means many things to many people but for it to have any real relevance to the channel then it needs to mean a chance to make money. This guide will share some of the recent developments in the channel and the latest thoughts about the issue.
So, Orange and T-Mobile have named their new baby Everything Everywhere, presumably after a late-night brand strategy session with the ad agency.
But putting the ins and outs and the pros and cons of the merger aside, I think they've got a lot to prove and as you might have guessed, I'm not entirely convinced I like that name.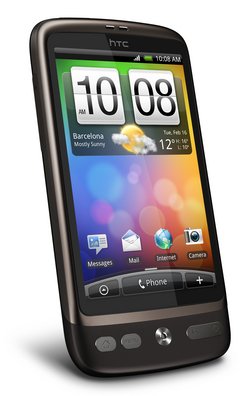 Disclosure time.... I recently left Orange for T-Mobile so that I could get the lovely HTC Desire ( pictured) on a data plan that didn't make me want to cry tears of rage; I maintain that while Orange is a good deal for a business user they don't yet quite understand how consumers like to use mobile Internet.
T-Mobile, on the other hand, gets this, and this is reflected in the allowances and packages available to consumer users.
But as I signed my money over to T-Mobile (and my life over to Google) I was a little concerned that my T-Mobile plan would be consigned to the dustbin before my contract was up, so I am at least pleased to see that Everything Everywhere plans to keep the Orange and T-Mobile brands entirely separate. In yesterday's announcement, the firm vowed to maintain distinct retail networks, marketing campaigns and price plans.
So the only thing that's really changing is the quality of the network service? It appears so. Yesterday the firm announced plans for a single "super-network" that will give better coverage for customers, with a smaller environmental impact by cutting redundant sites and masts.
This sounds like great news to me; T-Mobile's weakness has always been its somewhat patchy network coverage. I was on T-Mobile in 2002, when I lived in Brighton, and it was an atrocious experience, although I'm given to understand its urban coverage has vastly improved these days.
However, one of my colleagues on
ComputerWeekly.com
who lives in a rural part of Norfolk and also ordered himself a Desire on T-Mobile, only to send it back because he couldn't make it work at home, so clearly things are still patchy.
It looks like there will also be some welcome changes for the business user, and by implication the channel. Everything Everywhere said yesterday that it planned to use its new-found strength in coverage and scale to ramp up offers to the business market.
Obviously we now need to know about the size and scale of the channel they will need to accomplish this. How will they rationalise distributors and overlapping reseller channels, how will they manage the branding within this context, and what sort of programme can we expect to emerge? These are all questions that Everything Everywhere is going to need to answer to prove its case in the b-2-b marketplace.
Read more on Network Infrastructure Solutions and Services