No surprises in SME attitude to mobility
Bill MacInnes finds little to provoke surprise in the findings of Symantec research that reveals SMEs are lagging behind enterprise customers in their response to security.
I have been thinking about MicroScope's news story on Symantec's State of Mobility report from last week which was headlined "SMEs lagging behind enterprises on mobility adoption". Now it's true that SMEs are lagging behind enterprises in terms of their attitudes towards mobility and BYOD, but I'm not sure it quite lives up to Symantec's billing of "innovators vs traditionalists", a kind of non-Hollywood version of Alien vs Predator for techies.
According to the global report, only 41% of SMEs felt positive about mobility when asked about the risks versus the benefits of BYOD. This was a little bit less than the enterprises where they split evenly down the middle between those with half full glasses and those with half empty ones.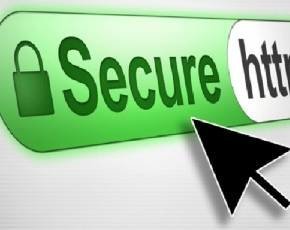 When they were asked whether they had implemented policies on the use of devices for business purposes, 37% of SMEs revealed they had introduced measures compared to around a half of enterprises. Now, you could view that as not all that great but, on the other hand, you could say that the fact more than a third of SMEs have policies around the use of devices for business purposes is pretty damn good actually. And the fact that 41% are feeling positive about BYOD at this fairly early stage is also quite impressive in my opinion.
There is an argument to be made that mobility and BYOD could be much better suited to SMEs than their larger enterprise rivals. You could say the same about cloud computing. But SMEs are, for the most part, fairly cautious about technology (even if start ups aren't). It may well be that certain types of SMEs take to BYOD with far more enthusiasm than others, especially if they already have a mobile workforce or can see the benefit of having one (or even in encouraging more home working from employees). But there may be other SMEs that have little need, at this time, for mobility.
Generously, the report said it was alright for businesses to be cautious about mobility but warned: "Being resistant is not. Start embracing it." Well, call me old-fashioned but aside from the fact that sounds like something a seedy middle-aged Lothario might say to an impressionable young woman, I'm fairly certain there's a big gap between being resistant to something and embracing it enthusiastically (with lots of gradations in between).
There's also a curious circular logic deployed in the report's statement that "the more conservative businesses are adopting mobility less, resulting in fewer problems but far fewer benefits". Er....you don't say. So if you don't deploy mobility, you won't get the benefits of mobility (or the problems). Perhaps some businesses don't see any value, at the present time, in the "benefits" mobility has to offer to their organisations. Perhaps those benefits are outweighed by the risks or the costs.
"Meanwhile," the report continues, "the innovators are forging ahead and enjoying significant business advantages from their mobility deployments, with just a few hiccups." That's good to know. It would be awful if they weren't gaining any advantages at all from their mobility deployments.
Anyway, the good news for the channel is that quite a good proportion of enterprises and SMEs are already adopting mobility. Even better, there are a whole lot more that remain to be convinced they should follow suit. Channel partners are usually the people they look to to convince them of the merits of particular technologies or trends. Time to get convincing.
Read more on Threat Management Solutions and Services