Navigating through choppy waters
Sinking companies like 2e2 can take others down with them, but Voyager seems to have navigated its way out of danger finds Nick Booth
Channel services firm Xor was rescued recently after it ran into difficulties and now it's been snapped up by Company85, which came out of security vendor Symantec.
So XOR went from being one of the UK's fastest-growing tech firms in 2012 to a company that needed rescuing because of cash flow problems. The fact that one of its biggest partners was doomed reseller 2e2 didn't help.
XOR MD Premkumar Subramanian was very positive about the whole thing, describing the takeover as, "great news for XOR and our customers." I can't help wondering if the original plan, when starting a services company, was to sell out to a Symantec spin off.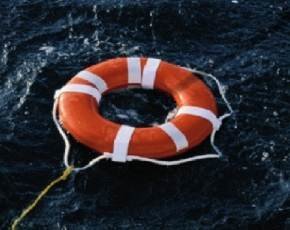 Networking integrator Voyager has been on a similar trajectory, albeit on a grander scale, but has avoided takeover and now seems to be on the up since appointing a new management team and restructuring in June this year.
Managing director Sean Huggett, brought in from Adtech Global, says that so far the progress is good. "Over the past couple of months we've won a core network upgrade at our longstanding customer Old Mutual Global Investors, added another 400 extension site to an existing IP-PBX account and won back a seven site managed MPLS WAN customer on a multi-year deal."
Where did it all go wrong? The company seemed to drift into areas is shouldn't have been in, according to Huggett.
Voyager was always at its strongest as a specialist working with mid-market customers with 250 to 1000 employees, where technical design and managed services are important. Recently Voyager had been wasting its time on the low-end of the market, where the decision is all about the price. They buy products not solutions.
"It wasn't a conscious strategy. Doubtless the sales guys were blown off course as they looked for winnable deals in a tough market," says Huggett. As the company drifted, it found it was in an environment where the fit was all wrong. "We had the overhead of a mid-market managed service but the tighter margins in the SMB space hit the bottom line."
The acid test of whether you want a client is whether they want to shape the technology around the way they work, or buy it and work around the technology. A lesson for any reseller is that you don't want a client that considers the technology to be boss. People like that have generally lost the service industry plot because they've forgotten that customer service is about finding out what people want, and giving it to them. Not talking slogans at them.
To this end, Huggett made some internal changes, to make the company more reactive to customers. The business sales and account management team were re-organised and Voyager created new account management and service management techniques that are more introspective.
There's more attention to reporting and processes and there are regular internal customer satisfaction scoring and benchmarking processes. An investment in operational support systems (OSS) has created a more proactive type of managed service and support to customers, says Huggett.
Now, some of the big accounts that were lost, sometimes to bigger players who took support contracts on wafer thin margins, are complaining to that their service experience has been poor with the new supplier.
"The improved account management methodology is being well received and the surveys are providing a good snapshot on where we are strong and what we need to do better in accounts," he says. "The new sales staff have also been busy on opportunities and the pipeline in strengthening."
The company's new focus is on cloud services, but here the lessons of the past will be a useful yardstick for its cloud strategy. The minute margins in cloud service provision will get most cloud resellers into trouble.
Service providers, by necessity, have high overheads. But anyone who gets drawn by the currents of desperation onto the rocks of low margin, low differentiation business will soon feel their vehicle being torn apart. Voyager is built for service provision (with the overheads to match) so it won't get drawn into the desperate waters of the SMB cloud service provision. How does this happen to a company?
"Voyager was run on an operational basis, along with their other business interests," says Huggett. "They [the owners] couldn't commit all of their focus and attention on Voyager and that had an impact. In a tough market the business needed full-time management."
Read more on Finance and Credit