NHS Finance Management isn't the envy of the world
There were some complaints about the depiction of the NHS in the Opening Ceremony of the Olympics. Maybe people were upset that the dancers were all dressed up as nurses and patients.
There were some complaints about the depiction of the NHS in the Opening Ceremony of the London Olympics. Maybe people were upset that the dancers were all dressed up as nurses and patients, when we all know that in the NHS both these groups are heavily outnumbered by management consultants, IT contractors and private finance merchants.

For example, it has emerged that the Department of Health (DoH) spent £179.44 million on its patient record systems. Under the National Programme for IT, the aptly named DoH paid BT £9m for each Rio patient record system – with 25 of these sold, BT made £224.3m.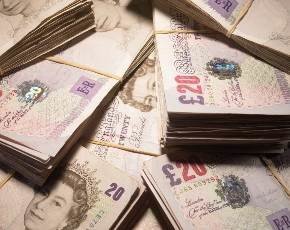 But now another buyer, an NHS Trust, has bought exactly the same system for a fifth of the price. Better still, for the IT buyers of Cambridgeshire and Peterborough NHS Foundation Trust, they obtained six year's worth of support from their Rio supplier, CSE-Healthcare Systems. That's a whole year longer than BT offered.

If the depiction of the NHS in the Olympic Ceremony was to be accurate, there should have been some suits dancing around, waving contracts and lighting cigars with fifty pound notes. Then the dance would indeed have been an artistic interpretation that inspired questions. Such as:

How on earth did CSE-Healthcare manage to make a profit on the deal? If they did manage to make a margin, how much was BT making, by charging five times as much for the same system, only with less support?

Why did the Department of Health agree to pay five times as much to BT as the NHS Trust paid to CSE?

Perhaps it was because the NHS was going through a period of dramatic change, and in the confusion it's common for costs to escalate. That sort of expenditure won't be repeated, so resellers must look to the private sector for change.

Luckily, enterprises are going through a traumatic period of flux, driven by user demands, so there might be opportunity there – albeit with a much less gullible set of IT buyers.

According to analysts at Gartner a 'nexus' of converging forces - social, mobile, cloud and information - is transforming user behaviour and creating new business opportunities.

These forces for innovation/disruption are 'revolutionising' business and society, disrupting old business models and creating new leaders, says Chris Howard, managing vice president at Gartner.

Hang on, not another revolution surely? Am I the only person whose heart sinks at the sound of the R-word?

It wasn't that long ago that another Gartner analyst, Leif-Olof Wallin, told me that the IT experts in most big companies dread the bring your own device (BYOD) revolt. Chief information officers, he told MicroScope, are getting lumbered with all the costs and none of the benefits.

Isn't it time someone came to their rescue? There must be hundreds of CIOs yearning for the days of well managed IT services that were secure while being user friendly. Could the BlackBerry make a comeback? Not if the Playbook – which I've been testing out – is anything to go by. Still, there is still a chance for the BlackBerry to make a comeback.

"We've doubled the applications available and created a much larger developer eco system," says Tim Hodkinson, RIM's director of enterprise marketing. The strategy now is to get app developers to understand the BlackBerry 10 and there are 90,000 of them on-side now.

Law firm Clifford Chance, which allows staff to bring their own devices to work, has simplified management by using Mobile Fusion (rather than multiple management platforms) to manage all the tablets and handsets its lawyers bring to work. The Universal Device Service does the job for them on a single console.

If only spending in the NHS was policed as tightly.
Read more on Customer Relationship Management (CRM) Services