Most IT contractors have their heads in the clouds
There appears to be a fair amount of bluff and bending of the truth going on among those that claim they can offer customers cloud support, discovers Nick Booth
In his book, Be Careful What You Wish For, serial entrepreneur Simon Jordan shares the secrets of how he made his fortune in IT contracting. He lied and cheated and let people down.

Download this free guide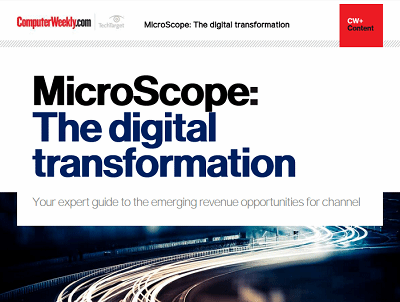 Emerging revenue opportunities for the channel with digital transformation
Digital transformation is a phrase that means many things to many people but for it to have any real relevance to the channel then it needs to mean a chance to make money. This guide will share some of the recent developments in the channel and the latest thoughts about the issue.
By submitting your personal information, you agree that TechTarget and its partners may contact you regarding relevant content, products and special offers.
You also agree that your personal information may be transferred and processed in the United States, and that you have read and agree to the Terms of Use and the Privacy Policy.
Now that it doesn't matter, Jordan admits he won contracts with companies like Data Stream and Trafalgar House by "embellishment of the truth".
"Scant knowledge, little foundation and…passing off as experience things I had only read about" won him highly paid jobs with mission critical responsibility. As a result, he accidentally created two major system meltdowns but, despite several sackings, he always managed to bluff his way into another job, because skills and experience were so rare.
Fast forward a few decades and we find ourselves in exactly the same position. Few people have experience in cloud computing, but it's been sold so hard that demand massively exceeds supply.
"There has been a significant up-tick in demand for Linux skills, generally driven by the fact that many cloud platforms sit on it," says Robert Rutherford, Managing director of QuoStar Solutions.
As an industry, we're going to get ripped off all over again, some warn.
Nic Scott, CEO at HR software vendor Fairsail, is furious about this. We should have seen it coming, he argues.
"At Fairsail we have been looking to hire a team of engineers for over a year now and have struggled to find people with the full set of skills we need," says Scott.
As a result, a start-up like Fairsail has to compete against established engineering recruiters. "Google and Facebook can offer the limited number of skilled UK computer science graduates starting salaries of $150,000," he says.
"Countries like India and China produce literally millions of highly skilled technical graduates, the UK struggles to produce just a few thousand," rants Scott.
Perhaps it's because US cloud vendors like Google will put in place a stringent certification programme. "This ensures that contractors keep up their level of competency and to help customers select the right people," suggests David McLeman, MD of Ancoris.
Meanwhile, some cloud vendors have emerged in the UK. Sheffield based Xactium is making great strides with its cloud based risk management software, which can be rolled out globally in days, whereas legacy systems like Thomson Reuters risk management systems take months and are set in stone. Well, rolled out is not the right word, as all the IT manager has to do is give everyone a password and a quick briefing on how to use the Xactium cloud system, says CEO Andy Evans. "It's easy to get the users up and running and simple to tailor," says Evans.
HSBC could use this to system to monitor the internal risk from its own brokers. Could Xactium have helped HSBC's compliance officers? Who knows?
Maybe companies could use this risk analysis system to monitor the activity of their IT contractors. Certainly, many CIOs seem to have their heads in the clouds. Be Careful What You Wish for indeed.
Read more on Managed IT Services