Mind the gap and find the right skills
Billy MacInnes looks back over some recent market coverage and exposes skills gaps at different ends of the market
Readers of MicroScope over the course of a single week (17-24 November 2014) will have noticed an interesting tale of two skills gaps. While it's unlikely to have quite the same cultural heft as Dickens' Tale Of Two Cities, it's remarkable nevertheless that skills gaps in two separate areas of IT should generate such different responses.
To start with the more recent story, MicroScope reported that a growing number of customers were looking for channel partners to provide more skills around the cloud as the market shifted from getting the benefits of scale to "trying to exploit hosted technology on a more hosted basis".
Research from Ovum for Cisco and BT found that customers were adapting their cloud requirements and the channel had to be in a position to meet their expectations. Ovum analyst Camille Mendler said partners "need to have an understanding of IT infrastructure and networking skills because very few people have got those themselves. Partners need to have some kind of migration skills not just re-packaging a product".
Good news for the channel, you'd think, so long as partners make sure they are able to provide the skills customers are looking for.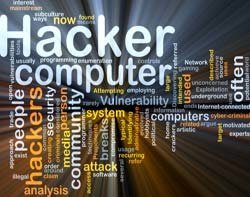 Now, let's rewind a week to another skills gap story, this time around cyber security. On 17 November, MicroScope reported that a KPMG survey of UK businesses found more than half were willing to employ hackers, even those with a criminal record, to try and plug an internal skills gap and improve their defences.
The report found 53% of respondents "would consider using a hacker to bring inside information to their security teams" and 52% "would also consider recruiting an expert even if they had a previous criminal record". It was notable that there was nary a mention of channel partners or security specialists in the story or in the KPMG survey that sparked it.
Which should give customers, partners and vendors pause for thought. What exactly is so different about cyber security that customers would contemplate taking the unusual and risky step of recruiting criminals as 'poachers turned game-keepers' instead of looking to the partners that they would rely on to support them with other technology issues (such as cloud computing)? You have to admit, there's something a bit odd when recruiting people who have engaged in criminal activities is viewed as a potential benefit to the business.
After all, you don't see the police recruiting burglars and thieves into their ranks to try and tackle robberies and burglaries. It's coming to something when having a criminal career could be something you put on your CV to boost your chances of getting a job rather than something you try to hide.
Maybe partners should be grateful for small mercies that members of the criminal fraternity haven't started brushing up their cloud skills. Yet. In the meantime, partners might want to get to work developing hacking skills and pretending they have criminal records if they want to have a chance of being in the frame for some serious cyber security work.