Miliband might want more IT apprenticeships but will he get them?
The Labour Party leader Ed Miliband has called for more apprenticeships, particularly in the IT sector, but Billy MacInnes is doubtful changes will happen quickly
What is it about the IT industry and apprenticeships? Are there some in the business who instantly recoil at a phrase that went out of fashion in the 1980s or are they subconsciously hostile to a term that has been linked to the development and advancement of skilled labour down through the ages?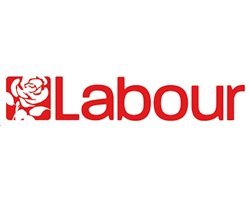 Or is it just that the modern business world does not understand the value of apprenticeships in an age when so much of the responsibility for learning and training has been shifted to the individual rather than the employer? In today's world, it's easier to steal someone else's trained employee than to put time and effort into training somebody yourself. In an environment where company loyalty is seen as a weakness and employees are encouraged to change jobs frequently to demonstrate their ambition and development, the value of apprenticeships to employers can be hard to justify.
So it was interesting to hear Ed Miliband outline plans for a "revolution" in apprenticeships at the Labour Party Conference. He said he wanted as many school-leavers to go on to apprenticeships as those who go to university.
"There are not enough advanced, high-quality apprenticeships available for school leavers, with four times as many going to university instead. This is leaving both young people and businesses without the skills they need to succeed for the future," Miliband told Labour Party delegates, complaining that there weren't enough apprenticeships and they weren't high quality enough.
One issue he may face in trying to redress this balance is cost. It costs nothing for a business if a potential future employee goes to university to get a degree but it does cost a company to take someone on an apprenticeship scheme. And as we all know in this industry, if you can't demonstrate value then cost is likely to be the dominant factor in any decision.
But Miliband made some interesting comments specifically about the IT industry and how it seeks to plug staff and skills gaps by recruiting workers from overseas. "You can't have what is happening in IT, where you have more and more people coming in and the number of apprenticeships falling," he argued. To try and counter the trend, he outlined proposals for companies that brought in expertise from abroad to make a commitment to try to establish a corresponding apprenticeship for a young UK national.
Will it happen? To use an old Scottish phrase: "A hae ma doots." Very few businesses have the long term vision or ambition to embark on such a course of action, especially when their employees could jump ship or be poached or, just as likely, be made redundant. By their very nature and heritage, apprenticeships seem out of place in a short term world. The IT world is, by its own definition, fast moving, relentlessly evolving, occasionally ruthless. No wonder then that it appears so unenthusiastic about something that is the embodiment of a strong symbiotic commitment between employee and employer.
Perhaps things will change when the industry matures but that presupposes it ever will.