Messages of bravery and comfort from VMware
Billy MacInnes finds a contradiction in the messages coming out of senior management at VMworld 2014
I was intrigued by what appeared, on the surface, to be a contradiction at VMworld 2014 in Barcelona. While CEO Pat Gelsinger was calling for users and partners to "go bravely" with VMware, the company was also keen to portray itself as a vital ally in the battle for many of its customers to defend themselves against newer, more agile rivals.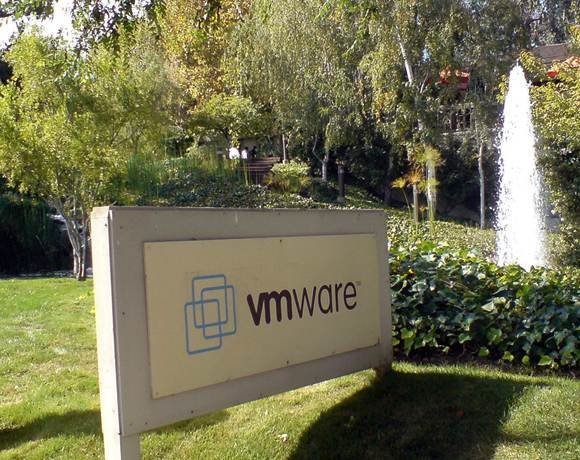 In other words, running alongside the exhortation to people to make brave decisions with virtualisation, there was also a comforting (and defensive) aspect to it too as VMware sought to reassure customers that it could help them stave off the threat posed by newer, disruptive rivals.
David Parry-Jones, vice president for UK & Ireland, echoed that view: "The pace with which business is moving is the main thrust of what we're talking about. Our customers tend to be people that are perceived as having legacy systems. They're competing with new entrants and that's forcing them to have to make brave decisions to decide how to compete and become more agile."
He predicted companies would continue to emerge that revolutionised industries and VMware would work with customers "to equip them with the tools to keep up with that".
During the event, VMware placed great emphasis on the hybrid cloud strategy that would enable many businesses to exploit the agility and scalability of the cloud while continuing to use their on-premise legacy systems. The company quoted figures from IDC which found 64% of organisations had identified their cloud strategy as being hybrid and 70% thought it would be critical or very important for them to achieve their business goals.
Gelsinger described it as one of the three legs of VMware's strategy, along with the Software-defined-data-centre and end user computing. "The future is hybrid," he said.
Simone Brunozzi, vice president and chief technologist, vCloud Services, commented that organisations were looking to "find a way to reap the benefits of the cloud while keeping their legacy systems running for some time". They were looking for "compatibility between what they already own and what they run in the public cloud".
VMware argued public cloud had evolved through the science project era into the rogue IT era when cloud use was proliferating in organisations on an ad hoc and unmanaged basis (what is sometimes described as Shadow IT). It argued that a hybrid strategy would "re-arm" the IT department to regain control of cloud use in their organisations and take it into the professional era. "IT needs to understand why people are going out and buying shadow IT," said Parry-Jones, "understand what they're looking for and make sure it's able to provide it."
Parry-Jones said public cloud had initially been positioned as an 'or' option but now it was very clearly, within a hybrid strategy, seen as an 'and' option with private cloud. VMware would be able to help companies to "innovate, keep up with or outcompete some of the new players" emerging in their space.
While VMware's attempts to blend the two messages of bravery and comfort might have appeared contradictory, it was merely trying to create a hybrid of the two. In a poem entitled Go As A Pilgrim, James Elroy Flecker used a phrase that, while he deployed it in a much more forceful manner than Gelsinger did (urging the reader to "Go as a pilgrim and seek out danger"), works well within the context of what VMware was trying to convey: "the comfort of the brave."
Read more on Storage Virtualisation Solutions and Services