Making money from the cloud
It seems as if the whole of the IT world has become thunderstruck by the cloud.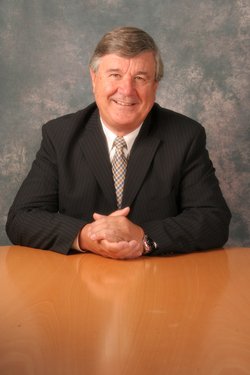 It seems as if the whole of the IT world has become thunderstruck by the cloud. This isn't surprising: having access to a massive variety of IT services and infrastructure without having to worry about the accompanying physical technology and in-depth expertise, is a huge boon both for businesses and the resellers that serve them. For example,Business Intelligence (BI), previously restricted to organisations with the time, resources and expertise to undertake a massive project, can now be offered over the cloud, making it far more accessible to many more organisations and opening up new markets. As a result, by partnering with cloud service providers, resellers and systems integrators can offer a whole range of new services to their customers.
However, these new markets will only prove fruitful if resellers can differentiate themselves. For example,take cloud-based storage. Resellers can offer more storage, or longer-term storage, for less money. They can also aim to guarantee security and data protection levels. Beyond these essentially limited parameters, there is little opportunity for a reseller to make their mark. As a result, other methods are needed to help make a service more attractive.
One way to do this is to provide services that do much more than just the basics. For example, in order to differentiate its cloud storage offering, a reseller could provide in-built analysis tools. Customers would have the benefits of secure, scalable storage coupled with the ability to instantly analyse and gain full value from any data stored. This makes the service far more valuable, especially as businesses try and wring value out of every last drop of data.
Resellers should also consider how their services are offered. One benefit of the cloud is that services don't need to be an all-or-nothing choice. Unlike the majority of cloud service providers, resellers and service integrators have the flexibility to tailor their offerings more exactly for their customers. They can therefore offer services on, for example, an on-demand basis. Again, using BI as an example,services could be offered per-project, per-department or per-data set, making BI an attractive option for businesses without the budget for a full-scale implementation, or who want to test the water before committing themselves.
Hardware revenues are currently in decline. As a result, services over the cloud are an excellent new revenue stream for resellers. By forming partnerships and successfully differentiating themselves in this market, resellers can take a primary role in educating customers about the potential the cloud provides. Whether by providing entirely new services, or offering existing services in ways that were previously impossible, the channel can ensure that the cloud has a silver, if not golden,lining.