MSPs must stop selling themselves short
Nick Booth asks why so many managed services providers keep going bust? Could it be that they are literally selling themselves short?
The first thing you notice on becoming self employed is how many people expect you to work for nothing. Agencies – who charge their clients insane retainers – seem to be the worst. These days many service providers seem to be encouraging the something for nothing culture.
Why are so many managed services companies going to the wall? The Gartner Group predicted that 20% of MSPs will die by the end of the year. I wonder if there's some 80:20 Pareto Principle going on here: 80% of the MSP market will disappear with 20% of the companies that disappear.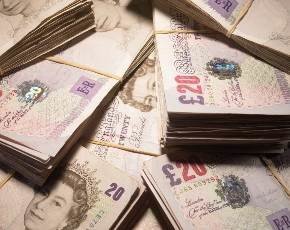 A more likely explanation, according to Darren Briscoe, technical director at Comms-care, is that 20% of companies that will disappear were under-charging 80% of the time. Not just undercharging, but giving away stuff free. Hey, MSPs! Stop it, you're ruining it for everyone.
Many an MSP, he says, is guilty of one of two crimes: they are either under-cutting or underestimating on costs. Providing a managed service often costs four or five times more than the price that MSPs quote for.
"They don't appreciate the levels of skills needed," explains Briscoe, "and the number of specialists they have to employ over the course of five years can be 10 times their original estimate, because the number of apps being supported has multiplied like Japanese knotweed."
There's still a massive mismatch of the demand and supply of IT skills, which makes this an expensive mistake to make. But if that wasn't bad enough, you can't just hire one specialist and expect them to cover all bases. So the MSP has to repeat the short-quoting blunder several times. Brilliant.
Once upon a timeframe, as the Brothers Grimm might say if they were narrating this simple story, there lived an MSP. The MSP hired a man with Microsoft skills and expected him to know enough to deal with emails, servers and virtualisation. But the systems grew and grew. Then one day, he found that Exchange, Hyper V and Server were so complicated that each needed its own dedicated expert. So the cost of supporting all the management systems, not to mention the productivity apps, ran much higher than was originally estimated. And the MSP died. The end.
Many of the failing MSPs will have provided their initial consultation work for nothing, says Briscoe. But this initial audit can take up to a month and, if conducted properly, involves a comprehensive investigation and report of every scrap of hardware and software on the entire infrastructure. That's a massive amount of work, and yet it's often provided free, possibly because in today's business climate, companies expect a lot of the initial work without having to pay for it.
Who gave them that impression? Why the IT industry, naturally, with its ridiculous culture of freeware and racing to the bottom. Comms-care has the confidence to charge upfront for that initial consultation, possible because it is from a telecoms background.
There's a general lack of confidence in IT, says Quocirca's Clive Longbottom. That's why many opportunities have not been grasped. The BYOD trend is a classic example, he says.
BYOD is a gift to resellers. Somebody has already convinced the end users they need the kit, and they are happy to be self taught and support themselves. That should be an open goal for the channel, but it's too good to be true so they spurn the opportunity.
BYOD is a conundrum for enterprises but it seems to be like garlic to a vampire as far as the channel is concerned

Clive Longbottom, Quocirca
"The BYOD movement is a conundrum for enterprises but it seems to be like garlic to a vampire as far as the channel is concerned," says Longbottom.
It all seems like too much grief. To find out why, we should look to the classic stages of grief. First there's denial, then anger, followed by bargaining, a period of depression and finally acceptance. The reseller should be involved at every stage, says Longbottom.
Start with negotiating the contracts, and end with mobile device management.
The first major issue (i.e. opportunity) is contracts. "To get a device at the cheapest price, the employee goes for a high tariff and expenses it. Multiple that by 100 people paying £35 a month and that's £3,500 per month on expenses for 350GB of data," he says.
Rationalising this cost is a major opportunity, says Longbottom. Resellers should be providing a range of devices and aggregating the mobile and data contracts to provide an instant ROI. Reporting and analytics on activity could be offered as a value added service.
Stage two of dealing with BYOD grief is to offer a secure corporate portal with preferred apps. "Give them Box rather than Dropbox, Lync rather than Skype – and pre-load some apps on devices," he says.
Acting as a cloud aggregator, for Office 365 and other cloud-based services, is the next stage that resellers should be involved in when dealing with BYOD grief.
Once established, the reseller becomes part of the organisation and an advisor on everything from new devices to maintaining the intellectual property through VPNs, IT security and centralised content storage.
Soon resellers will be moved on to the next stage, Integration of existing apps and securing of employees. Eventually the reseller will have a client that accepts that they are completely dependent on the partner.
Build in device upgrades every two years, he says, because this moves you on to a better place. It puts you in prime position to control everything. And best of all, you can do that without being devious and giving things away free to try and get people hooked. So you can be a proper managed service provider, not a coping service provider or an insolvent service provider.
We must stop selling ourselves short. I'll tell you that for nothing!