Living within the means despite the credit on offer
More firms are viewing the economy as improving but not that many are leaping to take on more debt
I was intrigued by a MicroScope story on 27 November which reported that the number of SMEs in profit had risen to 77% (compared to 69% last year) and the number viewing the economic climate as a major barrier fell from 37% to 16%.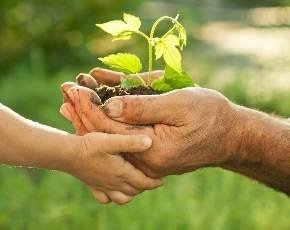 The quarterly SME Finance Monitor from BDRC Continental also reported SMEs were in no rush to go back to using traditional forms of credit as things started to improve, with 32% saying they used trade credit to minimise the need for external finance. Shiona Davies, director at BDRC Continental commented SMEs were in "a more positive mood but this has not translated into an increased appetite for external finance".
Instead of opting for credit to finance expansionary activities, two-thirds of SMEs were planning to pay down their existing debt in a bid to become debt free – and stay debt free. This desire to erase their debt and live within their means fits neatly with the UK government's narrative concerning the economy and is the thrifty, sensible attitude one would expect the chancellor to applaud.
Less than a week later, in his Autumn Statement, the chancellor included a £900m package to aid lending to SMEs. This combined £400m to the Enterprise Capital Funds Scheme and £500m new lending to SMEs under the Enterprise Finance Guarantee scheme. It also extended the Funding for Lending scheme to January 2016 which has failed to increase net lending to SMEs since its foundation in August 2012.
Commenting on the measures, the chancellor said it was time for the government to focus the Funding for Lending scheme's "firepower on small businesses, which are the lifeblood of our economy". Which is all well and good but it doesn't look as if small businesses have any inclination to apply for more funding at the moment. Why would that be? Possibly because the wider economic narrative of a recovery based on a strong property market and falling wages doesn't really inspire much confidence in expansionary activity?
In his Autumn Statement, the chancellor described the UK as "a country that inspires confidence around the world because it seeks to live within its means". He said this despite the UK having the worst current account deficit of GDP (5.2%) of all the major countries. And some might also wonder if there's a contradiction in preaching a message extolling the benefits of living within your means when the Office for Budget Responsibility (OBR) forecasts household debt will increase from 146% of income in 2014 to 180% in 2019.
This begs the interesting question of whether the only way this government can come anywhere near its objective of living within its means is to encourage households to live even further beyond theirs. If that is the case, is it a wise strategy to make the debt inherently more risky by shifting it from the state to households?
So, getting back to SMEs, it may well be that while fewer view the economic climate as a barrier in the BDRC survey, they don't necessarily see it as a stimulant for growth either. Having witnessed the fall out from the crash of 2008 and lived through the recession that followed it, many appear to be following the government's advice of living within their means, demonstrating a reluctance to put themselves at risk by taking on credit at a time when there is so much uncertainty.