Listing the ingredients for a decent channel event
Vendors, distributors and resellers all like to get the message across at events. But not all seminars and roadshows go well and Simon Quicke has some thoughts on why
When it comes to holding a successful event there are several metrics, aside from going through the feedback forms attendees might have scrawled on, for working out if it has all gone well or been a bit of a damp squib.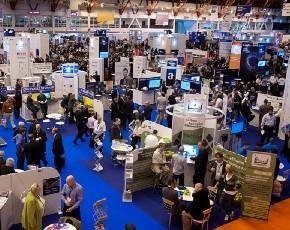 Most people base success on a combination of numbers initially and then enquiries and leads at the end of the process. While that does make a great deal of sense it can overlook some of the other things that can make things work well.
The first and second are intricately linked and involve the timing of the event and the food that will be served. Go for morning with a breakfast then coffee or a muffin and hot drinks to start then ending with a buffet lunch. You can flip it and go for the afternoon but it has to be a brave organiser that plans a seminar or roadshow that lasts all day. You can get away with it at larger partner events but they tend to be because the resellers are stuck in a hotel several hundred miles from home without an easy escape option.
The third element that has to be considered is content. Everyone expects the vendor that has paid for the event to get a slot to tell the world how good they are but around that section of the agenda there does need to be some creativity.
Analysts often pack a punch, but for an SME focused channel audience it can sometimes feel as if they are talking about remote mega trends that don't translate down to their business. Inspirational speakers can tell you how team work and pure determination helped them across the Atantic, up Everest or into a World Cup rugby winning squad but they are unlikely to have many channel insights.
One of the best ways to ensure that a reseller audience sits up and takes notice of the main thrust of an event - grow your managed services business/get more SME customers, etc - is to get a reseller up to talk about having done it.
Resellers tend to be honest, open and frank about how the process actually works and if it did deliver the nirvana that the vendor promised then they will let the audience know. They will also be able to share that warts and all tale of having gone from A to B. When it comes to managed services in particular those stories of business transformation can be riveting to listen to.
So when it comes to booking that seminar slot think food, timetable and perhaps spare a little bit of thought for the venue. Football stadiums, swish hotels and even a zoo might seem to be reasons in themselves for an attendee turning up. But you above all have to consider what is going to be said during the seminar and unless the content is going to be good then getting busy people to take time out is going to be a serious challenge.