Landing a winner with the sporty staffer
It's not just wicket keepers that the channel could start recruiting and Billy MacInnes has some other suggestions
I must admit that I enjoyed reading the story on the MicroScope web site headlined Yorkshire wicket keeper Brophy fields £10m plan at Big Technology. I have to confess that it was the headline which drew my attention in the first place as I was intrigued by the mention of a Yorkshire wicket keeper in a channel story.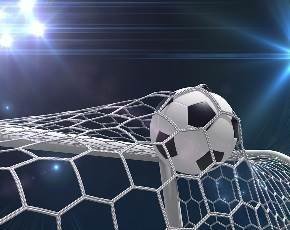 Not being a keen cricket follower, I must admit that I'd never heard of Gerard Brophy but it looks as if he had a fairly illustrious career in professional cricket in South Africa, Northamptonshire and Yorkshire (where he played for six years). I immediately assumed Big Technology had hired him as sales manager because he was a safe pair of hands and unlikely to drop the ball at a critical moment.
According to wikipedia, he's a fairly decent batsman too, averaging 25.54 in his top quality matches, so I expect that will come in handy too when he has to bat away difficult questions and he's unlikely to be stumped for an answer (although his answers might leave other people stumped).
Anyway, it got me to thinking what benefits former sportsmen and sportswomen could bring to channel companies. For example, a former rugby player might be good at negotiating the media scrum, kicking stupid questions into touch or tackling all the awkward issues. An ex-basketball player might turn a sales meeting into a slam dunk for the company, a retired goalkeeper could save the day or a veteran runner could put his or her employer on the right track for success.
Of course, you'd have to be careful who you recruited and what sports they came from because if you started pulling them in from a veritable hodge-podge of games you'd end up with some seriously mixed metaphors.
Facetious, I know, but the comforting thought is that whatever they might end up doing for their employers, they'd be a godsend for journalists stuck for a headline for a channel story.