Lack of imagination STEMs any enthusiasm for science
There's a massive shortage of UK children studying the core STEM (science, technology, engineering and maths) subjects; not great news for our industry, says Nick Booth
There's a massive shortage of UK children studying the core STEM (Science, Technology, Engineering and Maths). Which isn't great news for our industry.
So hats off to PA Consulting and the Raspberry Pi Foundation, who are trying to redress this with a national competition to entice kids to give programming a go. The winning schools will receive £1,000 and undergraduates and IT professionals win a salaried internship at PA. All they have to do is think of an idea for a programme that could use the Raspberry Pi (a credit card sized computer) to benefit the world.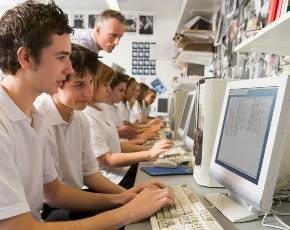 It's a start I suppose. But, without wanting to sound churlish, surely we could do a lot more than this.
To begin with, the prize seems a little underwhelming. A thousand pounds? That's how much a technology firm will pay to rent a junior account executive from a PR agency, for one day. Not exactly pushing the investment boat out are we? Surely we need to be a bit bolder if we're going to invest in the future.
How much difference will a grand make to a school anyway? Until recently, the IT buyer's at most schools would light their cigars with thousand pound cheques.
If kudos is the only incentive, how many schools will be inspired to take part, other than those who know they've got a great chance of winning already. We all know which schools enjoy an advantage and they're already helping their pupils to learn about IT.
The other part of the prize isn't much of an incentive either. The undergraduates and IT professionals who are most likely to win a salaried internship at PA are the ones who already have good skills. Being talented, they'll already be enjoying the benefits of being in a seller's market, in which their skills will already be at a massive premium. Will they need PA?
So the competition, while noble in its intentions, is only going to benefit the already IT literate coders. The code nots will still be disenfranchised.
Surely, we need something to stimulate interest in the masses. Sadly, I think this is another area where the PA/Raspberry Pi competition could be improved upon.
Consider the challenges that PA thinks will galvanise young people into taking up programming:
Helping others reduce their impact on the environment.
Reimagining how people receive healthcare in the community.
Making it easier for people to work with 'big data'.
Protecting IT systems from malware and malicious hackers.
My favourite is the second one. I can't think of anything more exciting than 'reimagining how people receive healthcare'. That's going to inspire the X Factor generation isn't it?
OK, at least the people PA Consulting and Raspberry Pi have done something constructive. They should be applauded for that.
But surely, as an industry, we can do a lot better. Let's see if any other IT companies come up with a more inspiring competition.