Is the skills shortage the IT industry's own fault?
If the channel put more effort into training staff rather than looking for the finished article would the skills crisis in the IT world be as bad as it is now?
The news that channel businesses are struggling to find skilled staff even in the middle of a recession is no surprise to me.
According to MicroScope's UK Channel Direction Survey 2012, recruiting skilled professionals is the biggest challenge, followed by winning business and maintaining margins. I think we can safely assume that the three are related as without the right people in place it's harder to win business and maintain margins.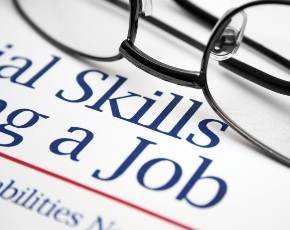 The current economic situation is also acting as a brake on recruitment because people are reluctant to change jobs in these uncertain times.
Still, I can't help wondering if the IT industry and the channel ought to take quite a bit of the blame for the present problem. If there's a shortage of skilled professionals, it's because too many companies are chasing too few people. The reason there aren't enough people is that too few companies have been prepared to train staff themselves. Instead, they have resorted to poaching them from other companies.
This, in turn, has acted as a further deterrent to companies that might be interested in training people internally. What's the point of spending time and money investing in your own staff if, at the end of the process, someone comes along waving wads of cash under their noses and steals them away? In other words, they've created a vicious circle (and an ever-decreasing one at that).
It's admirable that some companies are turning to apprenticeships as a way to break out of it. Sure, it takes time to get staff to the right level, but if a company gives someone a break by bringing them into the IT industry, it might be easier to retain them.
And at a time when youth unemployment is rising, apprenticeships could be a good way forward for the IT industry and for young people. The problem is while it appears to be a good idea that works for everyone, that doesn't mean it will be adopted by sufficient numbers of businesses to make a difference. And going by past experience, I doubt it will.