Innovation, not litigation is the way forward
After Apple and HTC buried the hatchet in their smartphone patent dispute, Billy MacInnes argues for a return to innovation instead of litigation
In the wake of the settlement of the two-year patent litigation between Apple and HTC over alleged violations of iPhone patents, I have coined a slogan for the brave new world that I think we would all like to see in the IT industry: Innovation not litigation.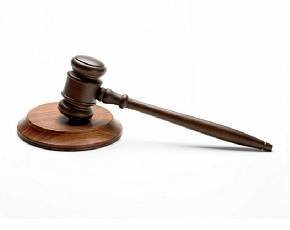 If you have seen the very short announcement about the settlement, you will have observed that Apple CEO Tim Cook and HTC boss Peter Chou were very keen to put the focus on innovation.
"We will continue to stay laser focused on product innovation," stated Cook, while Chou said resolving the dispute would allow HTC to "focus on innovation instead of litigation". That sounds eerily like my slogan, of course, but I think I put it a bit better than Chou.
Anyway, I think we'd all like to live in a world of innovation not litigation. Sadly, we don't. Yes, we do live in a world where there are designers, inventors and engineers working hard to produce innovations, but we also live in a world of thieves and copycats who are all too willing to rip off those innovations.
Everyone agrees that's unfair. If a company spends millions of dollars developing innovative products, a rival should not be able to just come along and copy them. If we allowed that to happen, companies that spend time and money on creating innovations would just give up.
In other words, there has to be a structure in place where companies gain some benefit from all that focus on innovation. Sadly, it's not that easy to do. Companies have to prove their ownership of a particular innovation and that's not as easy as it sounds. Which is why we live in a world of lawyers.
It's not pretty and it's not cheap but sometimes, unfortunately, to protect innovation there is no alternative but to resort to litigation. So while we'd all like to see a world of "Innovation not litigation", the truth is that the best we can manage right now is "Innovation and litigation". Still, it could be worse. It could be "Litigation not innovation".