Innovation is futile unless the customer comes first
Comms-care marketing director Richard Eglon says that however innovative your business may be, it doesn't mean a thing if you can't deliver on your customer service promises
When people hear "innovation" they think of leading brands such as Apple or Google. But why are they so successful? It's not just their technology – they make customers their top priority. Service-led organisations with innovation at their core almost always outperform their closest rivals.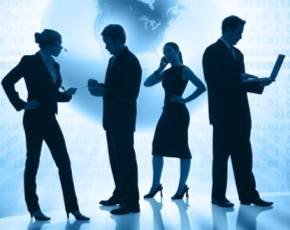 Perfect examples include John Lewis and Kiddicare. These companies have carefully adopted the latest technologies to create a seamless multichannel shopping experience that always puts customers first. Employees are encouraged to embrace innovation and accept change can be a good thing – especially if consumers want it.
For every John Lewis or Kiddicare, however, there are many others that get it wrong, often to the detriment of their business. Look at Orange. Problems began when it could not keep up with its increased market share and the expectation to follow it through in everything it did as a business – from the quality of its products to the level of service it delivered.
The organisation failed to keep up and customer loyalty began to wane. Orange was recently singled out for attracting the highest service complaints of any provider in Britain this year, according to a comprehensive Ofcom report. Despite the negative feedback, Orange hasn't addressed the customer service problem and the number of complaints continues to rise. This suggests that Orange's many innovative services may not be enough to retain customer loyalty if those services are not being delivered to expected levels. This could ultimately lead subscribers to switch from Orange to another provider.
Managed service providers must always look to implement innovative change that is relevant to the needs of customers. They need to explore ways to engage closer with the target market and deploy end-to-end processes that deliver on promises and values
---
Richard Eglon is marketing director at Comms-Care
Read more on Sales and Customer Management