In the world of cloud services, let VARs be VARs
John Zanni, vice president of service provider marketing and alliances at Parallels, tells us why he thinks a back-to-basics approach will help the channel win more SME cloud business
A recent report from the Cloud Industry Forum found 63% of the IT channel in the UK and Ireland claim to offer cloud-based services for their customers. This might be surprising to the committed anti-cloud lobby. What is probably not quite so surprising is that adoption has stalled amongst those yet to move; over the previous 30 months, the number of channel partners picking up a cloud offering grew by only 2%.
This represents a massive missed opportunity for a substantial chunk of the channel community in a market where SMBs are increasingly looking at a 'cloud first' strategy and eschewing 'on-premise' altogether.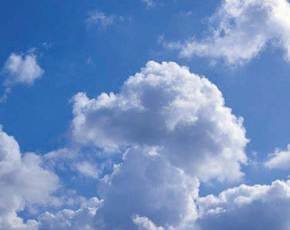 If you've read that last paragraph with a smile on your face, knowing your customers aren't interested in cloud, I propose a quick test: call your customers pretending to be a rival VAR offering a cloud version of what you currently provide as an on-premise solution. You might be surprised at how interested they sound.
At Parallels, we carried out recent research and found that companies with fewer than 20 employees are three times more likely to choose a cloud service over an on-premise equivalent. The research also pointed to a substantial increase in SMEs using the cloud globally. In 2009, just 1.1 million SMEs used the cloud, in 2012 this figure had rocketed to four million and in 2015 best estimates point to seven million SMEs using the cloud.
So how can the channel best get involved? The answer lies in the past – in the traditional, tried and trusted role of VARs far and wide. Many customers go to a VAR because they can aggregate what are sometimes complex, varied products from a host of different vendors under a single solution – and provide a single point of contact if something goes wrong. If resellers can aggregate cloud services for their chosen vertical or horizontal market successfully, and present one SLA and one point of contact for support, then they are following a well-trodden path to success. You're putting a friendly human face on a varied product set and a confusing marketplace.
Selling the cloud
Selling cloud-based comms starts with a hybrid sale
Another matter of concern is how cloud solutions are sold and paid for. Time and time again, I hear from resellers concerned that their sales people will or already do reject cloud offerings because of the incremental, annuity-based commission from cloud products. Again, the answer to this conundrum is as old as the industry. Vendors and distributors have a role in cases like this, and it is straightforward: provide credit, support your channel when it comes to cashflow and incentives and, when it comes down to it, trust your product enough to support the channel with up front commission on sales until the model is proven and the sales people converted. One way to think of this is as a new play on the referral model – but one with better, longer-term payouts.
I really can't stress the need to get back to basics on channel models for cloud-based products. Distributors do three things as the basis of their role: inventory, logistics and credit. The relative importance of these three things waxes and wanes according to the product sold, but for cloud, distributors need to provide an excellent stable of products that work together, ensure that they can deliver them as a service via partners, and ensure that partners get the right incentives to sell the stuff. Partners themselves must pay attention to the age-old practices that make a VAR a VAR: removing complexity and risk for their customer, delivering a custom solution that solves the customers' problems and making sure they can support all of this. The cloud, done properly, is a fantastic hunting ground for resellers, as the Cloud Industry Forum research suggests from the adoption levels. It will continue to be so, and trying to brush it under the carpet can be disastrous. Regardless of what you think of the cloud, you can't ignore it.
---
John Zanni is vice president of service provider marketing and alliances at desktop virtualisation and automation solutions vendor Parallels
Read more on Sales and Customer Management