If only all IT companies were as imaginative as Optoma when telling their stories
Nick Booth thinks it might be a bit more fun if companies cut all the waffle and told their stories with a bit more imagination
When you think of all the money, the media and unlimited pool of talent that their communications technology could bring together, the creative output of the IT industry can be pretty miserable.
Instead of telling us what they do, using the same limited collection of standard buzzwords, they could actually show us. Instead of watching their audience snooze through a presentation that makes exactly the same glib claims as every other firm has in the last 20 years, technology companies are better placed than anybody to bring their stories alive.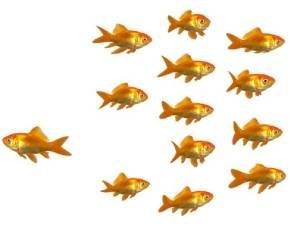 Sadly, they don't. Which means they are passing up on an 'incredible opportunity' which could create an 'explosion of demand' because they are failing to adopt a strategy that would give them 'unrivalled competitive advantage' that is 'very unique'.
However, there is still hope for the industry. Optoma, a designer and manufacturer of audio visual equipment, could be about to prove its claims to be a world leader. It's considering a creative initiative that could change the way IT is marketed, and channels are managed, for the better.
Optoma has just helped a London theatre company to use audio visual equipment to help them devise a new way of breathing new life into a classic tale that the audience is already familiar with.
For the last six weeks, Optoma's projectors have helped transform the atmosphere in the Grand Hall of the Battersea Arts Centre, during the theatres run of Orpheus, the story of a legendary musician, poet, and prophet in ancient Greek religion and myth.
Thanks to Optoma, the images projected in each scene were crystal, as a results of its projector's WUXGA resolution and brightness. Every day for 36 nights, audiences stood to applaud the performance of this machinery. The actors thought the plaudits were for them but little did they know the standing ovation was actually for the way the wide-angled lens allowed the centre to project onto different drapes during the performance. The audience shouts - "more!" - were actually pleas for more information about how the flexible lens options and motorised lens shifted, focused and zoomed and made the installation incredibly straightforward and quick.
Sadly, Optoma's campaign manager Penny Wilkinson never managed to send me my tickets for this performance. But Wilkinson has promised that in future, Optima will use any theatre production to extol its virtues to the channel and the end user just as skillfully.
There are many parallels in the story of Orpheus and Optoma.
Like the Greek legend, Optoma's distribution partners (Micro-P, Midwich and Ingram) are legendary for their ability to charm all living things and even stones. Optoma's army of resellers, including the likes of Argos, Sysco and Misco, wouldn't sound out of place in a compilation of mythical heroes either.
Greeks of the Classical age venerated Orpheus for his skill in adaptation. It was said that while Hermes had invented the lyre, Orpheus perfected it. Poets such as Simonides of Ceos said that Orpheus's interpretation of their work, through his playing of music and singing could charm the birds, fish and wild beasts, coax the trees and rocks into dance and even divert the course of rivers. Now if that's not an inspiring tale of adding value I don't know what is.
Orpheus could teach the channel about communication too. He was one of the handful of Greek heroes to visit the Underworld and return; his music and song even had power over Hades.
Surely any resellers in the audience at the Battersea Arts Centre would have sat through the whole performance of Orpheus thinking, "hang on, this is my story they're telling."