IBM is the accidental solution provider
The combination of small handsets and big data could help liberate us from the curse of handling too much information, is the message coming from IBM Impact 2013. Nick Booth is on the case...
The problem with the information age is there's too much of it. Too much data, too much innovation and too much information.
Who needs it? You can't just buy a product any more, you have to go online and tell a website your life story. If that wasn't time consuming enough, the website is designed by someone who obviously assumes that we all love to sit at a desk as much as he does.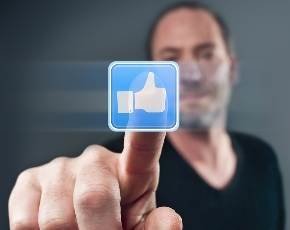 The problem with most customer interface tool is they give the nerds too many options. Which means the self indulgent little buggers make us spend the rest of our lives jumping through hoops.
Why, for example, do we have to tab nearly all the way to the bottom of the alphabet every time we have to answer the 'Country of Origin' question? A UK web site that sells to UK consumers can safely assume that 'UK' could be the default answer in 99% of circumstances. Online forms are often needlessly time consuming. Sometimes I've found it quicker to walk to the bank rather than go online or try to speak to a call centre.
Now, by a happy accident, they're going to be forced to stop all this nonsense. That's the good news that's emerging from the IBM Impact 2013 Conference in Las Vegas this week.
But it'll get worse before it gets better. In the next 15 years, the number of machines and sensors connected to the internet will explode, says IBM. Not literally, which is a shame. It might be a good thing if we could cull some of these machines. No, according to IMS Research, we can expect another 22 billion web-connected devices by 2020. Naturally, they'll all be babbling away, creating 2.5 quintillion bytes of new data every day (says IMS), which means more datacentres consuming more fossil fuels.
Now, however, IBM has launched a series of smart inventions that will help save us from all this suffocating data. As part of its Smarter Planet Strategy, it has created MessageSight, a new appliance that help organisations to communicate with the billions of mobile devices attached to cars, trucks, traffic management systems, speed cameras, smart buildings and household appliances.
That's not the exciting news though.
Neither is the fact that there's been an addition to IBM's PureSystems family of expert integrated systems. The new PureApplication System is good news for anyone involved in selling disaster recovery or security services, but it doesn't offer too much encouragement for the rest of us.
The news that IBM is extending its Business Process Management (BPM) and Operational Decision Management Systems (ODM) to integrate with the IBM MobileFirst portfolio had some IBM partners punching the air and high-fiving each other. The man from ComputerWeekly even joined in the shouts of "woo woo" and "yeeee ha!" Personally, the announcement left me feeling cold.
When a man from Ford was wheeled on and declared that cars are no longer about the engines, but they are mobile datacentres, some of us in the audience felt distinctly morbid.
But then, in the most unlikely of places (a panel discussion of IBM customers), we were at last offered some hope. Commenting on how IBM's WebSphere had helped him mobilise his vast customer base, the CIO of a Canadian bank had some encouraging news to report from the front in the war against information overload.
"The feedback we've had from customers is 'great technology, but it's not convenient," reported Charaka Kithulegoda, CIO of ING Direct Canada. As a member of the banking industry, he probably ignored this feedback. But then came the brilliant news. The bank wanted to create thousands of mobile bank accounts. But the limitations of handsets forced it to drastically pare down the application. By simplifying, rather than over-complicating, the bank was reversing a trend that's been accelerating ever since the big data outbreak started.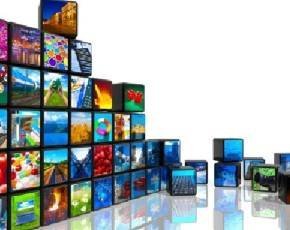 "Instead of giving them a logging in, we gave them two factor authentication, which is a lot quicker," said Kithulegoda, who admitted that the bank had to become a lot more thoughtful about the user experience. Which meant they had to put more work into simplifying things for the consumer. Since most mobile users carry their phones with them 100% of the time, ING has created a new type of automatic authentication, that only lets customers use a cashpoint if their mobile is within 10 yards of the machine.
So the limitations of mobile handsets have forced companies to simplify the way we, the consumers, relate to their big data. In other words, they're editing their processes and fine tuning them, rather than endlessly producing new 'innovations' that nobody asked for. Instead of making us jump through their hoops, the coming together of mobiles and big data has forced them to rein in their innovations and rethink them.
Hooray for the IBM MobileFirst strategy. I'm not sure they did it deliberately, but I think they are going to rescue us from the data deluge. You really ought to think about signing up with them!