IBM apps could divorce hardware forever
The relationship between IBM and Apple has got Billy MacInnes pondering what the future holds for Big Blue
During the course of writing an article on the IBM/Apple MobileFirst alliance for the next issue of MicroScope, the fanciful notion occurred to me that if this deal is successful, it could represent the start of a significant shift in the way IBM does business in the years to come.
The mobile aspect of the deal in terms of enabling IBM to develop made-for-enterprise apps for iOS devices with cloud services that exploit IBM's big data and analytics capabilities could be an important consideration for many organisations going forward.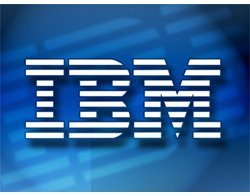 But the way in which IBM uses Apple's iOS platform to deliver mobile apps could reinforce the message that the company's future direction is based on delivering apps that use its big data and analytics capabilities rather than the hardware platform they run on.
IBM has made no secret of its ambitions in areas such as cloud, analytics, mobile, social and security software. It recently announced plans to invest $4bn into these 'strategic imperatives' to help increase revenues from $25bn today to $40bn in 2018.
At first, I thought that having sold off its x86 PC and server businesses, it might make sense (if the Apple deal works) for IBM to do something similar for desktops and servers by developing apps and providing whatever hardware the customer required, be it Lenovo, Dell or HP. But unlike the mobile space, many enterprises already have PCs and servers installed, so IBM might not need to sell and support the hardware (unless the customer asked for it).
The other thing about the Apple deal is that IBM is delivering apps for a hardware and operating system platform manufactured and supported by a single vendor with complete control over the process. The same cannot be said for PCs.
However, writing and delivering made-for-enterprise apps that exploit its big data and analytics capabilities at a desktop or server level, might not require IBM to have much, if any, involvement with the on-premise hardware at all.
Quocirca analyst Clive Longbottom believes IBM's platform of the future will "be a morphing of Softlayer to become a Power/x86 platform with mainframe capabilities". He says that if a customer needs on-premise equipment, IBM will try and sell it Power-based gear. If it has to be x86, it will use Lenovo but "as time goes on, I believe it will just use whatever the customer wants (like GBS and GTS do at the moment in many cases, providing Dell or HP servers if the money is OK)".
Will the same thing eventually happen at the mobile level? What will IBM do on the mobile platform if customers ask for MobileFirst type apps on Android? According to IBM Global Business Services, vice president & global leader, Banking and Financial Markets Center of Competence, Pablo Suarez, any jointly developed capabilities as a result of the MobileFirst for iOS alliance are "limited to IBM MobileFirst for iOS solutions".
But he adds the vendor "will continue to build multi-platform function and support developers with capabilities like Bluemix [its cloud platform-as-a-service], IBM MobileFirst Protect and tools like Cloudant [Database-as-a-service]. IBM will integrate for other devices at the request of individual clients".
That's all well and good but it sounds a tad ad hoc compared to the MobileFirst for iOS initiative. If the IBM/Apple alliance is successful in its objectives, the iOS platform could well gain a significant advantage over Android and Windows at the enterprise level. Not that Longbottom is convinced, suggesting the alliance will "just wither on the vine as the market goes 'meh', I think".
But even if he's right, the MobileFirst alliance will have served its purpose in demonstrating IBM's capability to develop apps that harness its big data, analytics and cloud capabilities and deliver them to a mobile platform.
Read more on Business Intelligence Tools and Services