How to sell cloud email security
Graham O'Reilly, CEO at EveryCloud Technologies reveals some reseller best practice when it comes to selling cloud security
"Is that number correct?" I said.
"I think so…" Wendy, our, office manager replied.
"How have they done that? They've made it into our top 20 reseller list in less than three months!"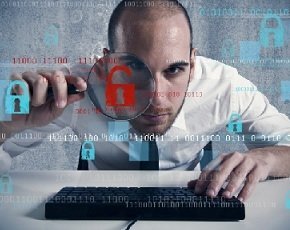 That in itself wasn't unusual, what was fascinating about our new partner, Brighouse Computers was the fact that they had not transferred their existing anti-spam customers' mailboxes to us, they had in fact made it into our top 20 reseller list from a complete standing start. This meant that Brighouse, a small family run business based in West Yorkshire, in less than three months was rivaling and beating many partners that had been selling cloud anti-spam solutions for years.
Brighouse's results posed us a couple of very interesting questions. First of all, what actions did they take to get such fast results? And secondly, what does a great cloud anti-spam reseller look like and how can we share this information with our partners to help them build a better business?
And so the mission began; we would identify the strongest aspects of our successful resellers and share these with the channel. These points should reveal the actions any IT reseller can take to achieve great results selling cloud anti-spam from the ground up or building upon their existing sales of email security.
Having quizzed our resellers, account managers and support team. Here are the top attributes we found among our best performing resellers.
Recognise that email security is a necessity for a business to run securely and efficiently. By taking this quite correct and well established position, resellers make the sale less of an 'if' and more of a 'how' for their customer. If you have in place the correct solution the implementation becomes the next step.
Make use of a free trial period and choose a supplier that supports you with this. As with many technical solutions, the benefits of email security can only truly be understood once an organisation is using it. Our best resellers make it a habit of putting all new and existing customers on a trial, which in the majority of cases will lead onto a successful sale.
Include email security as part of a bundle that can be scaled up or down. Many of our strongest resellers offer a combination of essential services as one bundle. This is sometimes also tiered to include services like email continuity or archiving.
Find a channel only supplier. The feedback was clear; using a channel only supplier gave our resellers the confidence that they can really get behind the service without the fear (or the possibility) of their customers being taken directly.
Reduce end users' costs by replacing (old) hardware with cloud based solutions. The Cloud Industry Forum reports that 63% of UK & Irish IT resellers are now offering cloud services. Resellers like Brighouse Computers have embraced shift in demand from customers and are capitalising on the need to upgrade hardware.
White-label/co-brand the service and choose a supplier that can offer this. By adding your brand to the service you will achieve two key things. First, show the end user your belief in the strength of the service (and if you've done your homework you should absolutely have this) Secondly, reinforce your brand time and time again with the customer, leading to additional sales of related or non-related services.
In addition to these specific points, there is one clear, consistent trait that runs through all our successful resellers' businesses and that is focus. In order to achieve strong results with cloud based email security (or any other service for that matter), it is essential, especially in the early stages, that the business commits the time and effort required to understand, sell and deliver the service. This point alone separates those partners that have signed up to our programme and sold very little, with those partners that have built up many thousands of mailboxes that deliver consistent and highly profitable renewals year-on-year.
---
Graham O'Reilly is CEO at EveryCloud Technologies