Gartner's tablet stats make uncomfortable reading
I think Gartner's latest analysis will make uncomfortable reading for advocates of tablet devices in the workplace.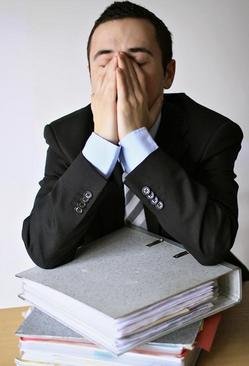 I was interested to read Gartner's report on media tablet devices out this morning, and their expected impact on the business market in the coming years.
The number crunchers over in Egham have been busy assessing the likely impact of the media tablet form factor on both the enterprise and consumer markets over the next four years.
I think their analysis will make uncomfortable reading for advocates of tablet devices in the workplace, not to mention those, such as Cisco and RIM, who have invested millions in creating and marketing business-centric units.
It is true that on the face of things, the market is set for massive growth, with 19.5 million units (mainly iPads) shipped this year rising to over 200 million units by 2014 as other players enter the market. Great news so far.
But according to Gartner, the growth is going to be in the consumer market where, according to research veep Carolina Milanesi, "communication providers who have so far subsidised mini-notebooks to drive mobile broadband uptake will shift their marketing spend to media tablets."
In the enterprise market, Gartner sees the tablet as a companion device, a nice-to-have for use on the road when quick access to email is a priority.
Workers will not use media tablets to replace their notebooks, and will hang onto their smartphones, says Gartner, while cash-strapped CIOs will not fork out for more kit.
While the convenience of tablets will indubitably make them a key tool for businessmen, they will buy them themselves, with their own money, and use them on the fly. And I think they will be more likely to head to Amazon or the Apple Store, than a business provider.
In fact, let's face it, apart from a few die-hards who go for the Dell Streak or the Samsung Galaxy, they're all going to buy iPads.
So where does this leave firms like Cisco and RIM, with their enterprise-centric tablet devices? Potentially they will still be scrabbling for the crumbs from Apple's table for some time to come.
Photo courtest Olivier Van Naemen, Rex Features
Read more on Network Infrastructure Solutions and Services