Garth Brooks highlights the limits of technology
The ticketing mess left after country music legend Garth Brooks cancelled his concerts is one that Billy MacInnes thinks would even fox the smartest IT
So, imagine you organised an event where you sold 400,000 tickets for five concerts, most of them online. Then, suddenly, you had to cancel those concerts, three weeks before they were due to start. Thanks to the wonders of technology, you'd think that wouldn't be too much of a problem. All you'd have to do is send a refund to the credit card accounts of all those people who bought tickets from you online. Et voila!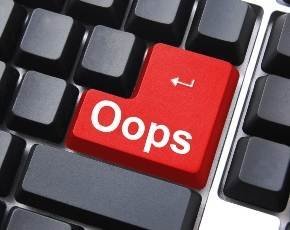 Except. Not voila! Why not? Back when you were selling those tickets, the demand was so intense that some people were buying them in the maximum permissible chunks of six or eight and then selling them on again. And in those cases where people were actually physically queueing for tickets (I know, who does that anymore?), they were encouraged to double up to reduce the length of the queues and speed things up. People bought tickets for complete strangers with their credit cards and the strangers paid them in cash. They didn't know their names and never saw them again.
Bit of a conundrum there. How do the people who bought tickets from people who had bought tickets from the ticket agency get their money back from the ticket agency when the ticket agency has already refunded the money to the people who bought the tickets from it? I can't see that being solved by technology. In fact, probably the only workable solution is one that doesn't rely on technology at all by refunding everyone who has a ticket, which would mean everyone who had a ticket would have to either send it back to the ticket agency or bring it back to a designated place to get their refund.
In case you hadn't realised it, the above scenario is currently being played out in Ireland after country and western "legend" Garth Brooks decided to cancel five sold out concerts because Dublin City Council only granted him permission to stage three. It was all or nothing he declared ((The Brooks Ultimatum). The man who had a big hit singing about friends in low places probably wishes he had friends in high places in the council now (and so do his fans). Aside from the actual ticket sales, there are significant economic consequences for the city of Dublin and Ireland with many hotels having bookings cancelled and restaurants, bars and shops likely to miss out on a big boost to their takings in July.
There have been calls for Enda Kenny, Ireland's Taoiseach (prime minister) to intervene to ensure the concerts go ahead. The Mexican ambassador has offered his diplomatic services. Others have suggested President Obama should tear himself away from minor diversions in Iraq, Syria, Ukraine and Gaza to try and resolve the crisis.
Anyway, while Ireland is currently in limbo, the way in which the refunding process has been handled speaks volumes about how technology shapes the way in which businesses operate as much as how it helps them to conduct their business. Yes, technology has enabled concert promoters and ticket agencies to put nearly all of their transactions online, speeding up the process, taking as much of the physical out of the equation (ticket offices, sending applications in the post, cashiers, cash and cheques) and cutting costs in the process.
That's all great, unless you're a cashier or work in a ticket office, but it brings its own issues. If you do most of your transactions online and via credit card, taking the physical out of the process, you also make that an intrinsic element of the refund process. And that's all great until the consequences of being online create their own complications.
Once that happens, you need to revert to the physical if you want to make sure all the bases are covered. For example, you need to be able to take physical tickets back and process them to provide refunds to ensure the people going to the concerts get their money back rather than the people who bought the tickets and sold them on.
As usual with technology (and most other things for that matter), everything runs smoothly, until it doesn't. When it doesn't is when you come to appreciate that nothing is perfect and everything has its limitations. Even Garth Brooks.