Fujitsu bucks the trend but can it buck the economy?
At a time when everyone else seems to be cutting Billy MacInnes ponders over Fujitsu's decision to keep spending
Interesting to see Fujitsu adopt what, at first sight, seems a counter-intuitive strategy for channel partners. Recently, it increased rebates for its FUTRO range of thin clients, enabling partners that qualify for its SELECT Expert Workplace accreditation to claim an additional rebate of up to 10%.
That decision wasn't taken in isolation. Two weeks previously, Fujitsu doubled the rebate partners could claim on its Lifebook notebook and Esprimo desktop lines under its Client Pay4Performance promotion.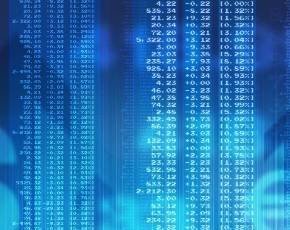 At a time when the background music for the economy and wider business is "cut, cut and cut again" what are we to make of an organisation that appears to be deliberately pursuing a policy of "spend more"?
Well, in the wider economic context, we can see just how ineffective the cuts agenda has proved to be, not just for the UK but for pretty much every other economy on the planet that has pursued an aggressive austerity programme.
What's going on here is, to a certain extent, being played out on a much grander scale at government level (and at the EU and beyond) where those concerned about the failure of austerity to deliver growth are beginning to argue for stimulus measures. The difficulty is that most of those discussions are fragmented and piecemeal.
Back at channel level, while there's no doubt increasing rebates on product can act as a stimulus for channel partners, the bigger question is what does it do for customers? What benefits do they get from partners receiving more rebates? How does that encourage them to buy equipment in the first place (when so many of them are loath to spend money) and then, secondly, to buy it from Fujitsu?
One of the issues that Fujitsu can't address is how to encourage companies to invest money in their operations and their business at a time when their customers (be they ordinary people or other companies) are reluctant to spend money when faced with the prospect of an ever-lengthening period of austerity in the UK. That's government's job and right now, the government seems determined (publicly at least) to carry on regardless.