Five minute interview: Niall Anderson, Avaya
MicroScope puts its questions to Niall Anderson, regional channel director, UK and Ireland, Avaya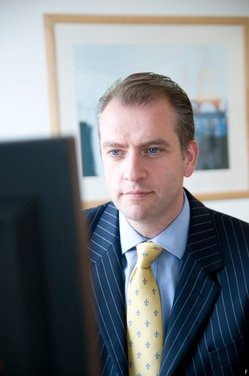 MicroScope puts its questions to Niall Anderson, regional channel director, UK and Ireland, Avaya
What is the best advice you have received and from whom?
My father always told me: "believe in yourself." I now tell my children the very same thing.
What is the best book you've ever read?
William Manchester's biography of Winston Churchill called "The Last Lion" was a fascinating read.
Tell us something most people do not know about you:
I spend a lot of time working with charities and I actually biked across Africa to raise money for charity.
What temptation can you not resist?
Chocolate - of any kind.
Where is one place you'd like to visit before you die--and why?
The Galapagos Islands for the nature and scenery - it is a unique place on earth.

Which bit of technology would you want with you if you were stranded on a desert island, and why?
An MP3 player. I would need music.
Who helped you get to where you are today?
A previous mentor who spotted a talent in me and believed in my potential
What was your first car and how does it compare with what you drive now?
My first car was a Ford Escort. Like my current car, it had a heated rear windscreen!
Do you have any pets? If so, what are they and what are their names?
I have a dog, named Bailey.
Why are you good at your job?
I'd like to think I have the ability to get the best out the people who work with me and I am able to stop speaking and really listen to the people around me.
If you were shipwrecked, who would you like to have with you?
I would want to be with my friends and family.
Name three items (smaller than a fridge) that you would like to have with you if you were shipwrecked:
A coffee machine is absolutely necessary, then I would want a phone and a camping bed.
If you could be an animal for a day, what would it be?
A dog in a good house.
Do you prefer cities or the countryside? Explain why:
I just have a preference for the country; I like to visit the city, but visit from the country.
Describe your prefect night out:
A nice beer at a nice restaurant, surrounded by a crowd of family.
What would be your perfect holiday?
A trip to Sicily.
Sum up the IT channel in one sentence:
It is a value added channel that performs various parts of a solution and must be well-trained and well-resourced.


Read more on Network Infrastructure Solutions and Services