Five minute interview: Mark Edge, A10 Networks
MicroScope puts its questions to Mark Edge, EMEA sales director at network optimisation firm A10 Networks. What is the best/worst advice you have received and from whom?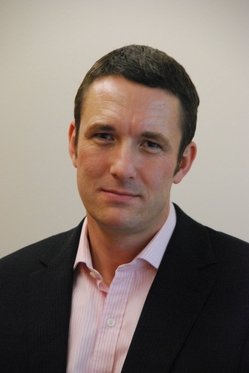 MicroScope puts its questions to Mark Edge, EMEA sales director at network optimisation firm A10 Networks.
What is the best/worst advice you have received and from whom?
Worst advice: an old boss not insisting I follow him to ArrowPoint who then went public and were bought by Cisco in the space of a few months.
Best advice: taking the job with A10 and travelling the world with the company.
The choice of IT was down to a recruiter who very helpfully explained the difference in salary between a wine salesman and an IT salesman. This was immediately after I received my wine diploma. I still do believe the wine course was the best week's worth of study I have ever done, however. Being in IT has enabled me to travel the world and have the kinds of experiences I never would have otherwise; I have ridden a skiddo on a frozen lake, abseiled down cliffs and smoked salmon in a tepee in Finland with a customer.
What is the best book you've ever read?
Not much of a reader but it must have been by Tom Clancy; typical boy's fiction. I don't like reading physical newspapers, preferring to read online to some big broadsheet paper.
Tell us something most people do not know about you
I was nearly in the same class as Daniel Craig at school - an 11+ got in the way.
What temptation can you not resist?
Pan-seared foie gras and a glass of Chateau d'Yquem.
What is your most elusive goal?
A $1m pay-check.
Where is the one place you'd like to visit before you die - and why?
Can't choose between Bora Bora, Venice and Buenos Aires.
What do you just have to do before you die - and why?
Fly a MIG to the edge of the atmosphere. If I had one week to live I would want to see Australia beaten in the final Ashes test at Lords, or perhaps eat in a different Michelin-starred restaurant every day, finishing up in Noma in Copenhagen.
Which bit of technology would you want with you if you were stranded on a desert island - and why?
A boat ... or a satellite phone. I have to say that my 10 year old daughter can use a PC better than some of the sales guys I've worked with over the years!
Who helped you get to where you are today?
BA Captain Andy Pountney.
What was your first car and how does it compare with what you drive now?
Toyota Corolla station wagon - I also have a Toyota now. I did once park my car in a hawthorn hedge at 90 mph, not my best moment...
What do you believe in most?
You can do anything you truly want to do...
Do you have any pets? If so, what are they and what are their names?
No pets, just sales people, see LinkedIn...
If you could be someone else for a day, who would you be and why?
Jason Bourne - I have some scores to settle. Being invisible for a day would also be pretty good.
Who would you least like to be stuck in a lift with?
Anyone employed by Ryanair ... or Charlie Sheen...

Describe yourself in one sentence
Literate.
Why are you good at your job?
I can be humble?
If you were shipwrecked, who would you like to have with you and why?
My fiancée - and the following three things .
Name three items (smaller than a fridge) that you would like to have with you if you were shipwrecked
A knife, a sharpening stone and Bear Grylls - I have a big fridge!
If you could be any animal for a day, what would you be?
Tough one, I'd have to say a cat.
If a grizzly bear and a silverback gorilla decided to have a no holds barred fight, which would you put your money on and why?
The gorilla 'cos he has opposable thumbs and I just gave him a gun...
Do you prefer cities or the countryside? Explain why
Cities, better coffee, better aroma.
Describe your perfect night out
Chef's table tasting menu and wine pairing at a Michelin 3 Star restaurant.
What would be your perfect holiday?
It involves sunshine, caipirihna and doesn't end. The best holiday is a tie between a long weekend in Sevilla and a family holiday at Sheraton Salobre in Gran Canaria.
Sum up the IT channel in one sentence
Somewhere between the key to my success and a necessary evil.
We are currently looking for more people to take the hotseat for our Five Minute Interview. If you are interested in participating, please email the editorial team at [email protected]
Read more on Network Infrastructure Solutions and Services