Five minute interview: Lee Casselman, Zebra Technologies
MicroScope puts its questions to Lee Casselman, UK channel manager at Zebra Technologies What is the best/worst advice you have received and from whom? Best advice: Use your brains not your hands to make a living. You can only do so much in a day with your hands.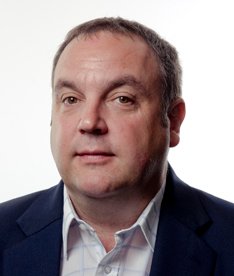 MicroScope puts its questions to Lee Casselman, UK channel manager at Zebra Technologies
What is the best/worst advice you have received and from whom?
Best advice: Use your brains not your hands to make a living. You can only do so much in a day with your hands. You can accomplish anything in a day with your mind. Although this has made me absolutely rubbish at DIY. Thanks Dad.

Download this free guide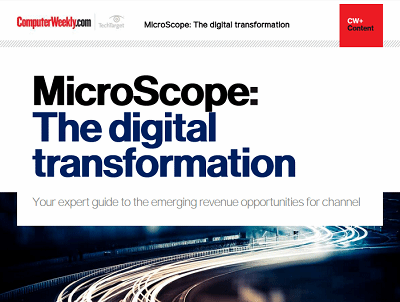 Emerging revenue opportunities for the channel with digital transformation
Digital transformation is a phrase that means many things to many people but for it to have any real relevance to the channel then it needs to mean a chance to make money. This guide will share some of the recent developments in the channel and the latest thoughts about the issue.
Worst advice: "You don't want to buy shares in that new Vodafone company. What will they ever achieve?" Could have bought at £1 - they rose to £6 the following month.
What is the best book you have ever read?
Lord of the Rings by J. R. R. Tolkien. Fantasy land is far more fun. I really loved the movies as well. Peter Benchley's Jaws was also riveting, however I hear that music every time I put my head under water, including the bath.
Tell us something most people do not know about you
I am Superman. No one has guessed yet as I wear glasses as a clever disguise. I'm a bit of an adrenaline junky and did the Pamplona bull run for my 40th. Silly idea. I also ran the London Marathon, which shocks people when I tell them as I'm a bit on the chunky side.
What is your most elusive goal?
Grand Unification Theory. Hawking struggles with it, so do I.
What temptation can you not resist?
Diet Coke. Apparently all diet drinks are very bad for you (must stop reading the Daily Mail). I try to drink water but end up with a Coke. All the other bad things in the world that are great I don't try to resist - I embrace them with open arms. You only live once.
Where is the one place you would like to visit before you die?
Space. I would love to see the world as a whole. The whole space thing fascinates me. One bang and here we are. I was lucky enough to fly on Concorde which got to around 60,000 feet; you could see the darkness of space above and the curvature of the earth below. It just left me wanting more.
What do you just have to do before you die?
Invent a cure for death. I don't want to die. I want to be immortal and I want to be around when stuff happens. If you think what we have accomplished in the past 100 years, just think what we will do in the next 100. I would love to see that.
Which bit of technology would you want with you if you were stranded on a desert island?
A 34-metre Sunseeker with Kelly Brooke and Keira Knightley in bikinis, and of course my beautiful wife. Well someone's got to drive! I'm not a beach person so I wouldn't want to stay long. The boat, or a helicopter, would be a good choice.
Who helped you get to where you are today?
Not sure. I have had many influences on my life from all sorts of different people. My Dad got me thinking in the early days, but now it's probably my four-year-old son. Sounds mad, but taking him into consideration; his future and well-being influences me constantly.
What was your first car and how does it compare with what you drive now?
I had a Fiat 131. What a car. The steering wheel was broken, nothing worked, it didn't go very fast and looked horrific. Shocking seat covers, but I loved that car. Now I have a Subaru Impreza. It just helps me cling on to my youth for a few more years. Doesn't compare to the Fiat though.
What do you believe in most?
All good things come to an end. I truly don't want this to end, and if I had my time again I wouldn't change a thing, except maybe the weight gain.
Do you have any pets? If so, what are they and what are their names?
Loads of pets: ducks; chickens (Sage, Onion, Tikka, etc.); snake (Scooter); tortoise (Toby). My favourite is my Labrador Dfor. What a great name, Dfor Dog.
If you could be someone else for a day, who would you be and why?
The Invisible Man. Why? Think of all the fun you can get up to. What could possibly go wrong?
Who would you least like to be stuck in a lift with?
Hannibal Lecter. He likes fava beans and Chianti and I like baked beans and Valpolicella. I think he would be great to chat with though. Very clever man.
Describe yourself in one sentence
I asked my chums to help me with this, but they weren't very helpful. I am not very good at looking inwards, but I would like to think that I am fun and never moody.
Why are you good at your job?
Because I am consistently happy, I seem to get on well with most people. So when you are selling via resellers, a good rapport with your customers and gaining their trust is key. Being upbeat helps.
If you were shipwrecked, who would you like to have with you?
Man Friday. He's done it before, so he can look after me. I'm not good with my hands, as previously mentioned.
Name three items (smaller than a fridge) that you would like to have with you if you were shipwrecked
Three of the seven dwarfs: Happy and Grumpy to entertain me when they fight, and Dopey because he will do all the chores.