Five minute interview: Chris Baldock, intY
This week, MicroScope puts its questions to Chris Baldock at enterprise cloud solutions specialist intY tell us what you do for a living Managing director, intY. Why are you the right person for this job?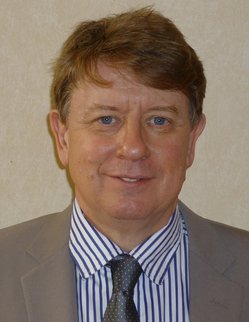 This week, MicroScope puts its questions to Chris Baldock at enterprise cloud solutions specialist intY
Tell us what you do for a living
Managing director, intY.
Why are you the right person for this job?
I have the enthusiasm, tenacity, focus, experience and drive to go that extra mile - not to mention charm and intellect!
What gets you up in the morning?
It's not easy, I need to be sweet talked into it! No, in all seriousness, the challenge of the day ahead is what makes me shoot out of bed.
Who helped you get to where you are today?
Myself and a huge dose of hard work.
What is the best or worst business advice you have received, and from whom?
Someone once advised me to sell my company for shares rather than cash - suffice to say I wish I hadn't!
The best piece of advice anyone has ever given me is 'never be mesmerised by the potential rewards and understand all the stages you need to go through to get there' - that's something that's stuck with me.
What advice would you give to someone starting out in IT?
I think it's important to remember: short term pain for long term gain. Understand what your end goal is and do what you can to gain the experience and qualifications you need to get there.
Will Windows 8 be the new XP, or the new Vista?
Microsoft always gets it right in the end. They learnt hard lessons with Vista but then they got there with Windows 7. I am looking forward to seeing what Windows 8 brings us.
What does the next five years hold for the channel?
The channel will become slimmer, fitter and leaner as the driving forces of voice and data convergence combined with application developer hosted solutions dominate the mid-market.
We've learnt in the past that a seismic shift in technology always creates winners and losers. Successful channel partners must quickly evolve or wither on the vine as cloud dominates the mid-market.
The key to success will be in the project management and delivery of multiple applications, products and services within a one touch, one bill, one service level framework - irrespective of the application provider or the hosting originator.
Tell us something most people do not know about you
I am a musician; I play the piano and guitar. Music is a great passion of mine but people are often surprised when I tell them.
What goal do you have to achieve before you die, and why?
To see all the people that I care about happy and fulfilled.
What is the best book you have ever read?
Silvertown. It's the story of the East End of London and the people that have come out of it over the last 100 years. As an East End boy I found it fascinating.
And the worst film you have ever seen?
It's got to be Black Sheep, a film I stumbled across one night on the telly. It's set in New Zealand and is about aggressive sheep that go around savaging humans - hilarious and horrendous at the same time.
What would be your desert island MP3s?
All Along The Watchtower by Jimi Hendrix
Coming Into Los Angeles by Arlo Guthrie
Almost Cut My Hair by Crosby, Stills and Nash
What was your first car and how does it compare with what you drive now?
A Vauxhall Victor, it cost me £120 second hand - you couldn't even buy a wing mirror for that these days could you? She had a three-speed gear box and hit her limit at 70 mph but you could get your hands dirty with your car back then - I could fix her myself if she conked out on the motorway. These days I'm driving an Audi A8, she doesn't break down, but if she did I wouldn't have a clue!
Who would you least like to be stuck in a lift with, and why?
An IT salesman - we'd bore each other to death.
If you could be any animal for a day, what would you be and why?
A bird, I'm not bothered what type, just a bird. I'd love to have the freedom to fly around and do what I want without a care in the world.
If you could represent Great Britain (or your home country) at one event in the 2012 Olympics, which would you choose and why?
Swimming because it's the only one I can still do.
If you were facing awesome peril and impossible odds, which real or fictional person would you most want on your side and why?
James Bond - I like to think we're similar people and I know we'd make a great team.
A grizzly bear and a silverback gorilla are getting ready for a no-holds-barred rumble. Who is your money on and why?
The gorilla would win because he's clever and is bound to cheat.
Read more on Business Intelligence Tools and Services