Five minute interview: Amanda Dunn, PEER1 Hosting
This week, MicroScope's Five Minute Interview turns its spotlight on Amanda Dunn of PEER 1 Hosting. Tell us what you do for a living work as the Business Development Director for EMEA at PEER 1 Hosting.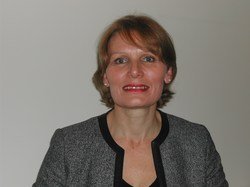 This week, MicroScope's Five Minute Interview turns its spotlight on Amanda Dunn of PEER1 Hosting.
Tell us what you do for a living
I work as the Business Development Director for EMEA at PEER1 Hosting. This role focuses on our partner programme which covers both the channel and alliance network as well as involvement in other areas of business such as strategic opportunities and joint ventures/collaboration with large enterprise customers.
Why are you the right person for this job?
PEER1 Hosting is a dynamic and extremely fast growing organisation that has a mantra of putting our customers first. This means that all of our employees must be flexible and responsive to our customer's needs and willing to take on a challenge.
The breadth of experience that I have gained during 25 plus years in the IT industry running major accounts and in consultant roles for key players such as Hewlett-Packard and as a Board Director in several leading Software and Services Companies within EMEA has provided the skills necessary to be effective in this role.
What gets you up in the morning?
The positive working environment at PEER1; a "can do" attitude permeates throughout the organisation, there is lots of freedom to get the job done. Our MD, Dominic Monkhouse, is a great leader who focuses on an individual's strengths rather than weaknesses, celebrates success and encourages a sense of fun.
PEER1 has a great value proposition with unrivalled infrastructure in place so it is easy to be successful and I feel proud to work there.
Who helped you get to where you are today?
I have been lucky to work for some fantastic bosses, notably Andy Gannon at HP, Stephen Edwards VP at Dun & Bradstreet Software, Bill Trebinski VP at Landmark Graphics (now a major division in Halliburton) and Dom Monkhouse the MD and member of the Executive Team at PEER1. These guys not only believed in me but also provided an environment in which I could grow for which I am most thankful.
What is the best or worst business advice you have received, and from whom?
Mentors have said things such as 'believe in yourself and know that anything is possible' but the best advice comes from my father, Dr David Paskins, who said: "Look at the big picture and think strategically. Have a plan, prioritise and take one day at a time."
What advice would you give to someone starting out in IT?
I would tell them to grab every opportunity, to network and to do whatever makes you happy. Life is too short not to be happy.
Will Windows 8 be the new XP, or the new Vista?
PEER1 Hosting is a Microsoft Gold Certified Partner so we will work closely with Microsoft and our customers to support this product when the time is right. As Windows 8 is at the pre-release stage and subject to change it is difficult to speculate at this stage.
What does the next five years hold for the channel?
What the channel needs is greater focus and increased collaboration. By improving programmes we can sort out the chaff from the wheat and develop the channel for the long term.
Tell us something most people do not know about you
I once drove a double decker bus around Hammersmith Broadway!
What goal do you have to achieve before you die, and why?
I'd love to travel around the world. I've travelled extensively and been to some fantastic places but there is still so much to see and to do. I find travel uplifting and it expands ones views.
What is the best book you have ever read?
The Lord of the Rings,which I read in a couple of days when I was in my late teens -I couldn't put the book down and read it day and night!
What temptation can you not resist?
I absolutely can't resist handmade ice-cream.
What was your first car and how does it compare with what you drive now?
A soft top Spitfire. I now have an Audi soft top so I'm still a kid really.
If you could be any animal for a day, what would you be and why?
A stallion so that I could race free in the field.
If you could represent Great Britain (or your home country) at one event in the 2012 Olympics, which would you choose and why?
Gymnastics - I love the flexibility and beauty of this sport.